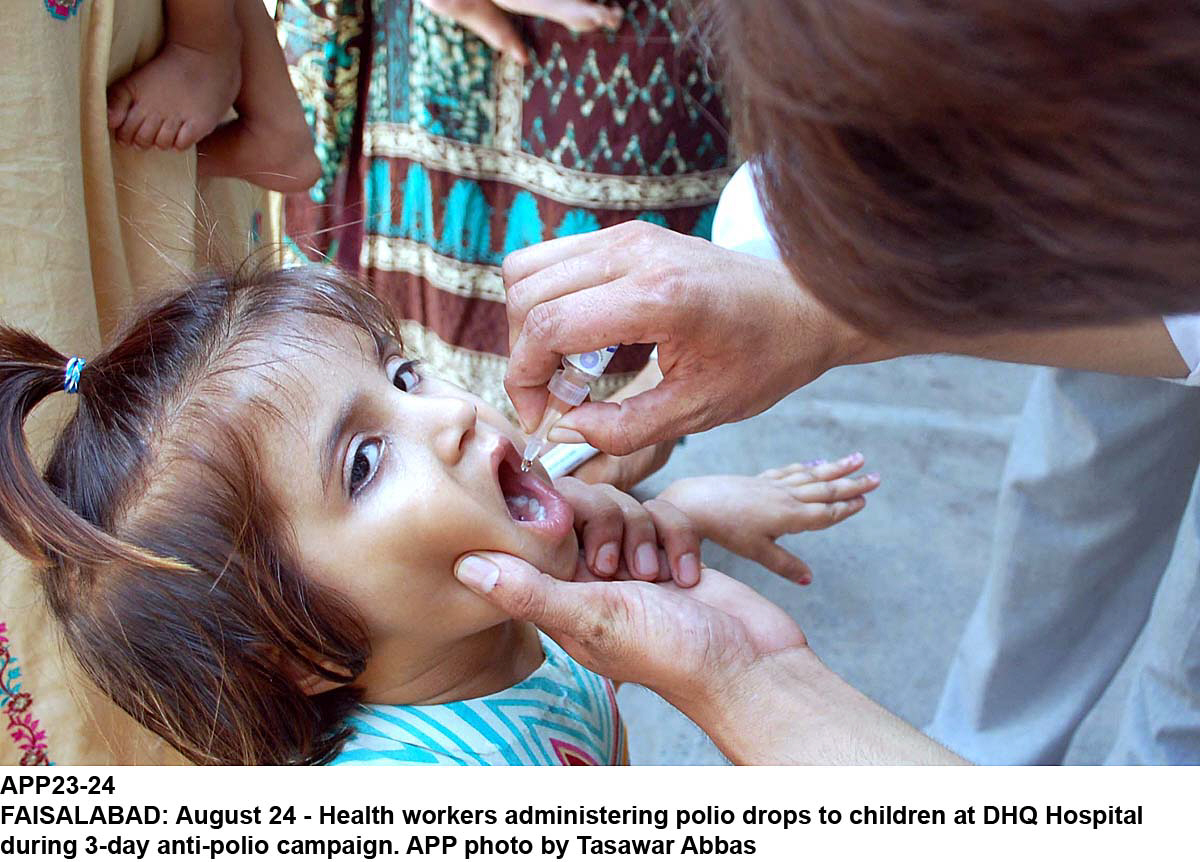 ---
Amid stringent security, a three-day anti-polio campaign has stared in selected districts of Punjab, Balochistan, Khyber-Pakhtunkhwa (K-P) and the Federally Administered Tribal Areas (Fata) on Monday, said Radio Pakistan.

Polio teams will go door-to-door and administer oral polio vaccine drops to children under the age of five in eight districts of Punjab, 20 districts of Balochistan, 17 districts of K-P and Fata during the immunisation campaign.

In Punjab, nearly seven million children will be given anti-polio vaccines while in Balochistan more than 1.7 million children and in K-P and Fata, five million children will be given polio vaccine drops.

Trump policy set to hinder war on polio in Pakistan: report

Pakistan is one of just three countries in the world, along with Afghanistan and Nigeria that have endemic polio, a once-common childhood virus that can cause paralysis or death.

However, immunisation efforts have, in the past, been hampered by militants. In January 2016, a suicide bomber killed 15 people outside a vaccination centre in Quetta in an attack, claimed by the banned Tehreek-e-Taliban Pakistan (TTP) and another militant group, Jundullah.

Militants in Pakistan have previously alleged the immunisation campaigns are a cover for Western spies.

Local officials said they had recruited Muslim clerics to promote the immunisations for children after past programmes were met with resistance and even violence by extremists.
COMMENTS
Comments are moderated and generally will be posted if they are on-topic and not abusive.
For more information, please see our Comments FAQ