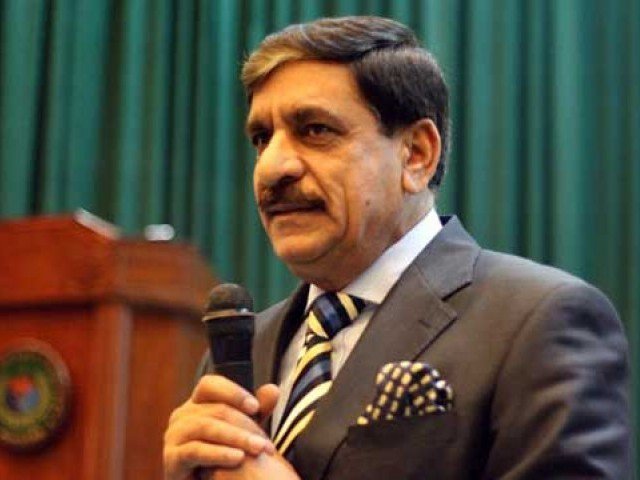 ---
ISLAMABAD: Launching an unprecedented broadside against the United States, National Security Adviser (NSA) Lt Gen (retd) Nasser Khan Janjua has said that Washington has opted to side with New Delhi against Islamabad and "ignored our enormous sacrifices in the fight against terrorism".

"India is being given priority over Pakistan in Afghanistan, something that will shape the political and strategic dynamics of the war-torn country," he said on Monday while addressing a seminar organised by the Centre for Global and Strategic Studies (CGSS), a think tank recently established by Lt Gen (retd) Zaheerul Islam, the Inter-Service Intelligence (ISI) former chief.

The NSA was unusually candid and blunt, suggesting the growing unease within Pakistani policymakers over the US President Donald Trump's apparent tilt towards India. He said the US had opted to side with India against Pakistan and now India and the US were on the same page even on the Kashmir issue.

US seeks to placate Pakistan anger over Trump's diatribe

He insisted that the US wrongly accused Pakistan over its failure in Afghanistan. He also accused Washington of opposing the China-Pakistan Economic Corridor (CPEC) project.

Responding to the critics of Pakistan's fight against terrorism, Janjua said Pakistan started facing the hard times after the Soviet invasion but received a colossal blow after the 9/11 attacks and Pakistan's decision to become a frontline ally of the United States in the war on terror.

"Pakistan is blamed for instigating instability in Afghanistan, but it is pertinent to mention that Pakistan has never supported and never provided safe havens to terrorist organisations," he said, dismissing allegations that Pakistan was backing the Haqqani network.

He said Pakistan had to endure huge losses and sacrificed thousands of lives in the war on terrorism. "But the global powers have always acted unfavourable towards Pakistan's efforts, and its hard work to curtail the menace of terrorism has never been appreciated by the International community," he said.

General Raheel to address Tehran's concerns: NSA

On Balochistan situation, the NSA claimed that it was just because of the efforts by the Pakistani armed forces that the terrorists had surrendered and now in Balochistan province of Pakistan, they were hailing 'Jevay Balochistan, Jevay Pakistan'.

Lt Gen (retd) Islam, the CGSS Chairman, also spoke briefly at the seminar and insisted that the national security policy was incomplete without input from all stakeholders. He stressed the need for candid discussions on the security policy. This was his first public appearance since his retirement in Nov 2014.

Lt Gen (retd) Haroon Aslam, who was the senior most general when Raheel Sharif was appointed as army chief by then prime minister Nawaz Sharif in November 2013, highlighted the background which mainly contributed to the challenges Pakistan faces today.

The daylong seminar was also attended by speakers from China and some other countries.
COMMENTS (3)
Comments are moderated and generally will be posted if they are on-topic and not abusive.
For more information, please see our Comments FAQ