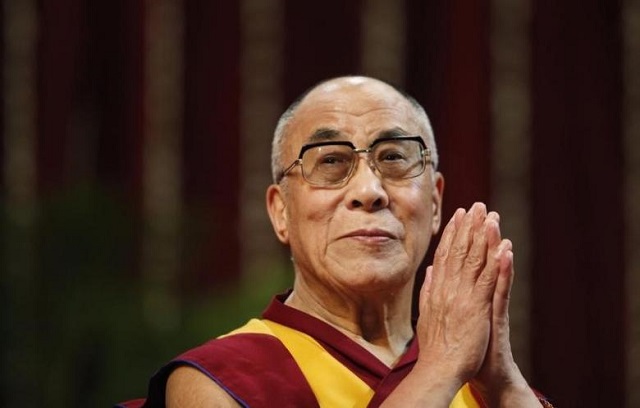 ---
Dalai Lama launched a free iPhone App called "Dalai Lama" aimed at keeping his followers updated with his travel plans, teachings and the latest news regarding him.

The Office of His Holiniess the Dalai Lama has released 'Dalai Lama', a new iPhone App now available for download at the Apple App Store https://t.co/F7V8IpkgDl. With Dalai Lama stay up to date with what His Holiness is doing, his travels, and his teachings. pic.twitter.com/zQnY5QNP8j

— Dalai Lama (@DalaiLama) December 14, 2017

The 82-year-old spiritual leader has a twitter account with over 16 million followers and more than a 1000 tweets.

Dalai Lama calls on Suu Kyi for peaceful end to Rohingya crisis

He has been a big fan of digital media since joining it back in 2009.




Whether technology's effect is good or bad depends on the user. It's important that we shouldn't be slaves to technology; it should help us.


— Dalai Lama (@DalaiLama) March 11, 2016

The app, launched merely 2 days ago, has quickly gained popularity amongst his followers with a sharp increase in downloads.






Apple to invest $390 million in chipmaker Finisar

In 2013, the Roman Catholic Church released a confession app for its users to keep a track of their sins. In Africa, religious apps have had an increase as well.

Recently, an app was launched where people could make donations, find where the closest church was and where certain priests could be found.

The version of the Dalai Lama app is only available on iOS.

This article originally appeared on BBC.


COMMENTS
Comments are moderated and generally will be posted if they are on-topic and not abusive.
For more information, please see our Comments FAQ