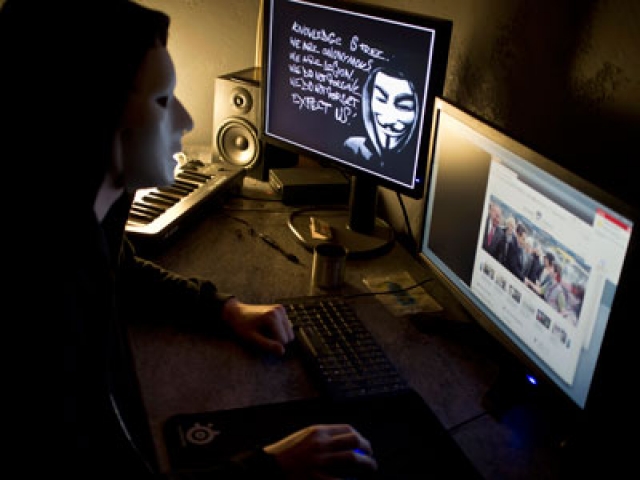 ---
BAHAWALPUR: There are chances that some personnel of customs service and Pakistan Post might be involved in facilitating three alleged IT hackers who were nabbed last month from Rahimyar Khan and Bahawalpur districts, a law enforcement agency official, requesting anonymity, revealed it on Tuesday.

He said during investigation, it transpired that some other gangs were also engaged in stealing pin codes of credit and ATM cards both in Bahawalpur and Rahimyar Khan districts. "The gangs, who had purchased hacking software from internet and also got IT devices, used them for making credit and ATM cards and installing pin codes in fake cards," he added.

The official revealed some personnel of Customs Service and Pakistan Post might be involved in the menace as IT devices were brought from other countries and customs service personnel did not stop them.

"Some personnel of Pakistan Post might be part of the gang as they also played their role in stealing pin codes from credit and ATM cards delivered from banks to customers in the past," he pointed out.

He said that the accused hacked pin codes and used them in fake credit and ATM cards made on modern IT devices. "The new credit cards were used to purchase different items from online shopping sites," he maintained.

Man held in Pindi for massive credit card fraud

He said the accused told the investigators that they avoided using credit cards on those sites where verification process was very strict.

The official said that the hackers also sold those credit cards or their pin codes in Dubai and Sri Lanka where they were used at shopping malls or for other purposes. "The hackers, who were traced out in Bahawalpur and Rahimyar Khan, belonged to Faisalabad and other cities of Punjab," he said.

The law enforcement official elaborated that the hackers had their networks in Lahore, Islamabad, Karachi, Gujranwala, Faisalabad and other cities.

Earlier, the accused were nabbed during a raid at a house located in Shah Nawaz Colony in Rahim Yar Khan City. The police also seized laptops, computers, blank ATM cards, modern IT devices and other material from their possession.

The police disclosed that the accused were allegedly involved in hacking ATM machines of banks and had withdrawn huge amount of money by using latest IT technology and devices.

They said the accused included two brothers and their accomplice.

The two brothers belonged to Sadiqabad Tehsil of Rahim Yar Khan District, while their third accomplice hailed from Faisalabad and all of them had knowledge of IT and were experts of hacking IT devices and machines.

The accused got training of hacking ATM system through the internet. The police officials added the suspects used to access ATM machine system of local banks in Rahim Yar Khan through their internet and laptops and would monitor transactions being processed through banks.

Beware - hackers are going after ATMs in Pakistan

They said the hackers purchased latest hacking software from internet and open market and also got modern IT devices to make blank ATM cards.

The officials pointed out the accused got a rented house in Shah Nawaz Colony in Rahim Yar Khan and introduced themselves as IT students in the locality on the pretext that they had been preparing for their examinations.

They said that besides IT devices, other material, including mobile phone sets and women's purses were also confiscated from the possession of the accused.

The accused told the investigation team that modern hacking software was available on the internet and anybody could purchase them by payment through masters, visa and credit cards.

Published in The Express Tribune, December 13th, 2017.
COMMENTS
Comments are moderated and generally will be posted if they are on-topic and not abusive.
For more information, please see our Comments FAQ