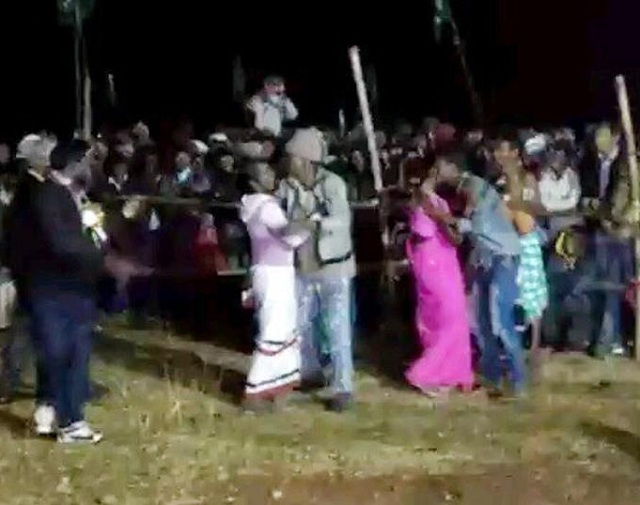 ---
Despite being considered a social taboo, an 'open-air' kissing competition was held in a conservative town of India's Jahrkhand state to celebrate love and romance between married couples.

Several lovebirds were seen locking their lips on Sunday, leaving thousands in attendance in awe at Dumaria village of Pakur district, a distant hamlet some 321km away from the state capital Ranchi.

Organisers of the competition said it was an initiative to curb growing cases of divorces and differences between married couples in the tribal community, the Indian media reported.

Civil servant arrested for 'obscene act' in car

"Tribals are basically innocent and less educated. Due to which, the family system is weakening. To make them aware of our social structure and responsibility towards the family, the idea of a kissing competition was conceived," said Simon Marandi, the head of the organising committee.

Marandi has a long history of organising village fairs that host several competitions, including tribal dance, archery and running contests to entertain villagers.

The kissing contest, however, made it to the annual fair for the very first time since its inception 37 years ago.
COMMENTS (4)
Comments are moderated and generally will be posted if they are on-topic and not abusive.
For more information, please see our Comments FAQ