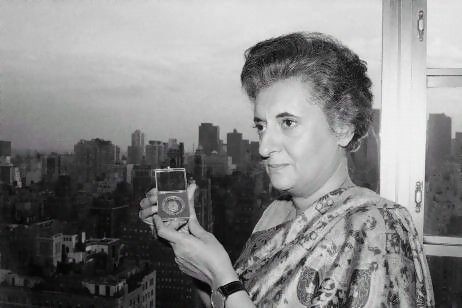 ---
NEW DELHI: Rahul Gandhi, the scion of India's Nehru-Gandhi political dynasty, was Monday named as the new leader of the main opposition Congress party, which has ruled the country for much of its independent history.

Here are five key things to know about India's most famous political family:

The Nehru-Gandhi family has dominated Indian politics since independence from Britain in 1947, when Jawaharlal Nehru became the country's first prime minister.

The dynasty has produced three prime ministers and a member of the family has been in charge of the country for nearly 50 of the 70 years since independence.

The Gandhi surname derives from Feroze Gandhi, who married Nehru's daughter Indira in 1942. He was unrelated to Mahatma Gandhi, but sharing his name is unlikely to have harmed the family's political fortunes.

India's Congress party names Rahul Gandhi president

In 1984, Nehru's only daughter Indira Gandhi was assassinated by her Sikh bodyguards when she was prime minister, following a deadly confrontation between Indian security forces and Sikh separatist militants at the Golden Temple in Punjab state.

She had groomed her younger son Sanjay to be her political heir, but he was killed in 1980 when the small plane he was piloting crashed.
Her eldest son Rajiv reluctantly took over her political mantle, and served as prime minister from 1984 to 1989. He too was assassinated in 1991.

The family has long cultivated an air of secrecy that some see as alien to modern politics. Even the details of Rahul's promotion to president were shrouded in mystery, with Indian media taken by surprise at every turn.

The party's outgoing president, Rajiv's Italian-born widow Sonia Gandhi, has said nothing publicly about her intention to stand down after 19 years.

There has been speculation about her health since she travelled to the United States in 2011 for surgery. She was believed to be suffering from cancer, but this has never been confirmed.

Rahul's sister, the charismatic Priyanka Gandhi Vadra, is hardly seen in public except on the rare occasions she campaigns for the party.
Rahul Gandhi rarely gives interviews to the media and only recently took to social media -- a space his political rival Narendra Modi has conquered -- in earnest.

The Nehru-Gandhi family's decades-long dominance of Indian politics began to diminish in the late 1990s with the fortunes of the Congress party.

Critics blamed the decline on a failure to identify with a new class of aspirational young voters.

After Rajiv's death, the party was not led by a member of the Nehru-Gandhi family for several years, but in 1998, Sonia Gandhi agreed to take over.

She propelled Congress back to power in 2004 and ruled behind the scenes for 10 years. But in 2014, the party was routed by the right-wing Bharatiya Janata Party following a string of corruption scandals.
Despite a series of electoral setbacks, few in the party have questioned the leadership of Sonia and Rahul.

Many party veterans regard Sonia as untouchable after she agreed to take on the party presidency but turned down the chance of high office, choosing instead to rule from behind the scenes.

But analysts see her hand in Rahul's elevation and warn that her reputation -- and that of the dynasty as a whole -- now hangs on his performance as party leader.
COMMENTS (1)
Comments are moderated and generally will be posted if they are on-topic and not abusive.
For more information, please see our Comments FAQ