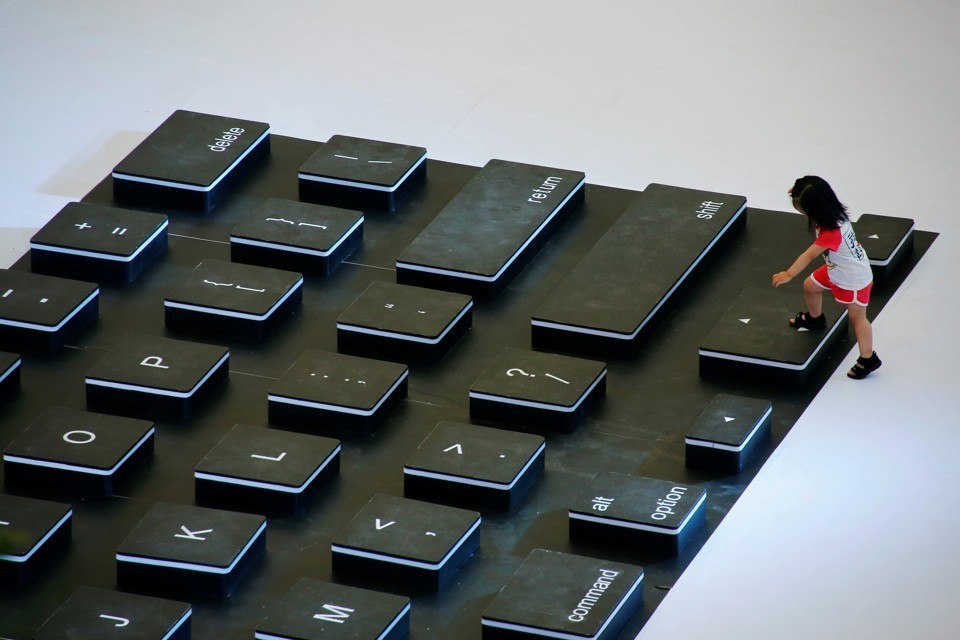 ---
KARACHI: An Indian magazine recently published an article that said Pakistan was now gradually taking over low-end information technology (IT) jobs from India.

This was news that Planning and Development Minister Ahsan Iqbal, said to be one of the brightest minds in the ruling party, could cheer about as he tweeted the story, claiming it was an international recognition of Pakistan's IT policies.

According to Indian magazine Outlook India, on November 1, a US-based IT company shifted its 125 remote jobs from Indian city Noida to Islamabad.

Furthermore, India has been losing jobs for about two years to Bangladesh, the Philippines and Malaysia as these countries have been snatching employment by offering cheaper workers and now, Pakistan techies have also started grabbing their share of the pie.

Pakistan's IT sector is growing exponentially and its size touched $3 billion. It doubled in the past four years and experts expect it to grow a further 100% in the next two to four years.

Pakistan is a budding IT industry when compared with that of India. Indian IT industry's size is 51 times bigger than that of Pakistan and is worth $154 billion including $38 billion in domestic sales and $117 billion in exports.

While Pakistan's IT industry is now growing faster than the Indian industry, it is expected to narrow the gap somewhat. Pakistan's IT sector is growing by 20% per year as opposed to Indian industry's growth of only 7-8%.

Representing Pakistan: Four firms to participate in IT fair 

Governments of India, Bangladesh, the Philippines and Malaysia support their IT industries and provide infrastructure and incentives like technology parks, general sales tax rebate, subsidised internet, etc so that the sector could grow and earn foreign exchange.

The jobs that have been shifted to Pakistan from India are low-end ones which experts say does not mean that the neighbour will be at a disadvantage.

"Jobs are not finite in this world and if we take some of these it is not necessary others will lose," commented Shehryar Hydri, General Secretary of the Pakistan Software Houses Association ([email protected]).

India is the biggest market of data operators and business process outsourcing (BPO) call centres. Experts suggest Pakistan does not need to emulate the Indian story as the need of the hour is different.

The next wave of jobs would be in the Fourth Industrial Revolution, which would need people in areas such as robotics, artificial intelligence, nanotechnology, quantum computing, biotechnology, The Internet of Things, 3D printing and autonomous vehicles, Hydri said.

"India is also looking for these jobs — that's why it is losing low-end or cheaper jobs."

Pakistan has the potential to capitalise on the opportunity. The New York Times in 2015 carried an article calling Pakistan "the next software hub". In the same year, upwork.com, a freelance job providing portal with 26 million registered users, reported that Pakistanis accounted for the fifth largest number of software freelancers.

About 10,000 IT graduates enter annually in the job market of Pakistan which has around 150,000 mainstream techies and 150,000 to 200,000 freelancers who have a better record in the international IT market. The number will double if non-tech-savvy freelancers are taken into account.

5 reasons why She Loves Tech will change Pakistani lives

"Pakistan's freelancers have gained better credibility than those in any other country in South Asia," remarked Nouman Younus, who has been working as a freelancer for the past five years.

"Pakistani freelancers are a bit expensive, but they complete the job as per agreements with their clients, so they have earned a good name," he said.

Pakistan is also getting foreign investment in the IT sector. Chinese e-commerce giant Alibaba is going to invest $400 million in Pakistan while China Telecom Global (CTG) is planning to upgrade Pakistan's optical fibre network in partnership with Pakistan Telecommunication Company, which will greatly help in the growth of IT sector in the country.

Ironically, Pakistan's government does not provide needed support for its technology sector, restricting its rapid growth.

"The future belongs to the tech sector and the government needs to support IT like it has done with textile," said Hydri.

"Like the overall economy, Pakistan's IT industry is also showing positive signs, but political instability can undermine its growth since investors don't feel safe investing in countries where political turmoil prevails."

The writer is a staff correspondent

Published in The Express Tribune, December 11th, 2017.

Like Business on Facebook, follow @TribuneBiz on Twitter to stay informed and join in the conversation.


COMMENTS (8)
Comments are moderated and generally will be posted if they are on-topic and not abusive.
For more information, please see our Comments FAQ