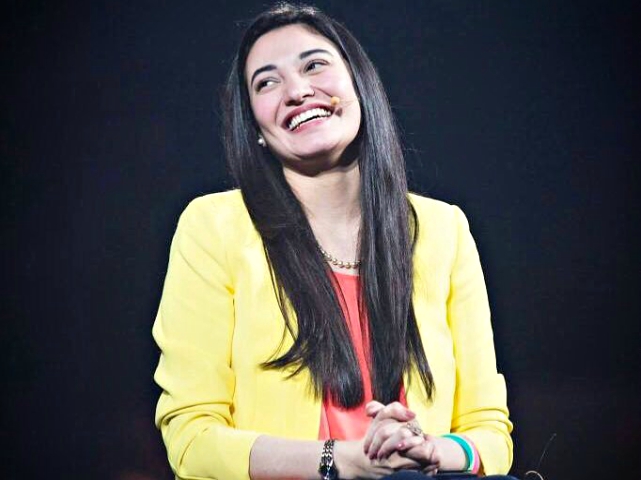 ---
KARACHI: Television host and United Nations goodwill ambassador Muniba Mazari has been at the centre of controversy lately after her ex-husband sued her for defamation. In another case, she has also been accused of plagiarising another artist Laiba Baig's work. Amid the lawsuits and accusations, Mazari posted an emotional response on her social media.




The disability movement of Pakistan, in general, now has decided to distance themselves from her. Muhammad Atif Sheikh, president Special Talent Exchange Program (STEP), a DPO (Disabled People Organisation) to advocate for the rights of persons with disabilities said, "Muniba is presenting a model of sympathy as an ambassador. We don't want to quote names or hinder her efforts but she isn't doing anything for the disability movement and is merely cashing in on her disability.




He continued, "She is trying to get attention using the charity model of disability, which is entirely wrong and isn't what a representative should do."

Muniba Mazari appointed UN's first woman Goodwill Ambassador to Pakistan

Sheikh further stated Mazari was also demonising the name of the country by showing that men don't respect women in Pakistan which wasn't the truth. "She shouldn't be an ambassador of disability for any organisation because a representative/ambassador always advocates the right-based approach and equality, not try to gain sympathy. Disability is a diversified way of living, not a brave struggle."




Punjab National Forum of Women with Disabilities provincial coordinator and Society for Special Persons president Zahida Qureshi thought the controversy regarding her husband was Mazari's family matter and needn't be discussed. "As a woman with disability, we respect her for her efforts and living her life as she wants but as far as the controversy is concerned, we think it's best not to judge without knowing much about it."




"It's her personal matter and we wouldn't want to do anything with it," she said, adding that they haven't worked together to further the movement before and therefore, wouldn't have anything to say about her.

Requesting anonymity, another leading advocate for the rights of persons with disabilities said Mazari was a "good woman" and was in the right direction when she received training. "But as she has now shifted the concept of disability to fit her agenda, we don't want anything to do with her. She wants to cash in on the sympathy and therefore, we don't have any connection with her. Disability has nothing to do with sympathy."




"She is an inspiring woman but she doesn't understand the disability movement and isn't using the right terminology. Disability is merely a different lifestyle," she said.

Muniba Mazari found the perfect way to respond to CII's 'light beating' proposal

The activist added that Mazari has had no input or contribution in putting together the Pakistan Disability Act, on which the entire movement is working and thus, isn't part of it.




Shafiqur Rehman, president at Milestone (another DPO), who's working on the independent living of persons with disabilities, said Mazari had nothing to do with the movement. "She is merely a celebrity. It's utterly wrong to associate the movement with her. The disability movement doesn't start with makeup and everything. It's not a fashion show. It starts with quality people working on grassroot levels."

Rehman argued that Mazari was sending out a wrong message. "A person with disability doesn't need courage but understanding. Courage won't let you walk one step if your body is unable to support you. Understanding results in ramps beside stairs so that a person with disability can move without any dependence.




He continued, "Muniba is preaching idealism where it won't work. She is creating these fantasies in people's head where we rather need understanding."

Bollywood actor Vivek Oberoi lauds Muniba Mazari for the superwoman that she is

"Muniba can be a motivational speaker but not a representative of the movement. The disability movement is about self-management and making persons with disabilities self-reliant because it's not them who are disabled, rather it's the environment, infrastructure and our mindsets. It starts at a very basic level," Rehman added.




He also pointed out that a lot of disability institutions don't even teach people about self-management. "Disability institutions are selling disabled bodies, just like in prostitution. They are not teaching persons with disabilities to live and be self-reliant; they merely use them to acquire grants and funding."

Have something to add to the story? Share it in the comments below.