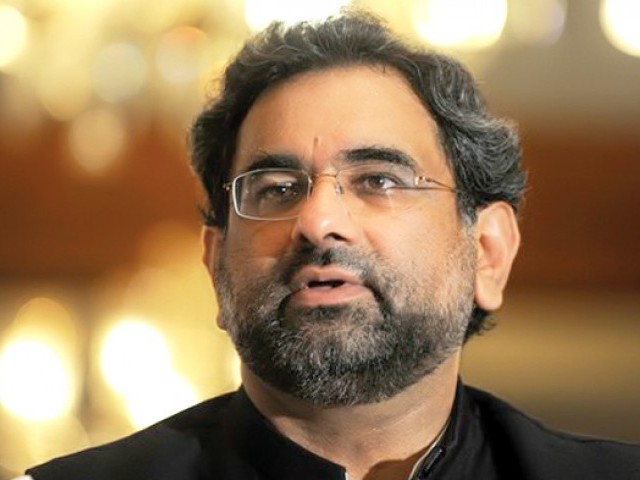 ---
Prime Minister Shahid Khaqan Abbasi, on Saturday, while inaugurating a 1263-megawatt Liquefied Natural Gas (LNG) power plant in Jhang, pointed at the previous governments, particularly at the one formed by the Pakistan Peoples Party (PPP), he said the country had to bear the burden of debts due to failed rental power plants.

"Rental power projects, initiated by the PPP government, could not generate one megawatt of electricity," said PM Abbasi.

Under the project, being executed by the Punjab government, at least 810 megawatts of electricity would be added to the national grid system in 14 months. The project is expected to be completed in 24 months.

Prime Minister Shahid Khaqan Abbasi performs ground breaking of Punjab Power Plant at Jhang. Chief Minister Punjab Muhammad Shehbaz Sharif is also present. pic.twitter.com/qvCsZSzYFT

— PML(N) (@pmln_org) December 9, 2017

Speaking on this occasion, the premier said that Pakistan Muslim League-Nawaz (PML-N) has a history of completing its projects within their deadlines.

"The government completed three power projects in 20 months," he said while shedding light on the performance of the PML-N during the past years.

PTI, PAT to devise joint action plan today against Punjab govt

"Today, there is zero load-shedding in the country," PM Abbasi claimed. "Load-shedding now exists only in the areas where people steal electricity" through illegal connections.



Commenting on the calls of early elections from varying political parties in the country, the premier also reiterated, "The government will complete its tenure in June next year and then the general elections will be held."
COMMENTS
Comments are moderated and generally will be posted if they are on-topic and not abusive.
For more information, please see our Comments FAQ