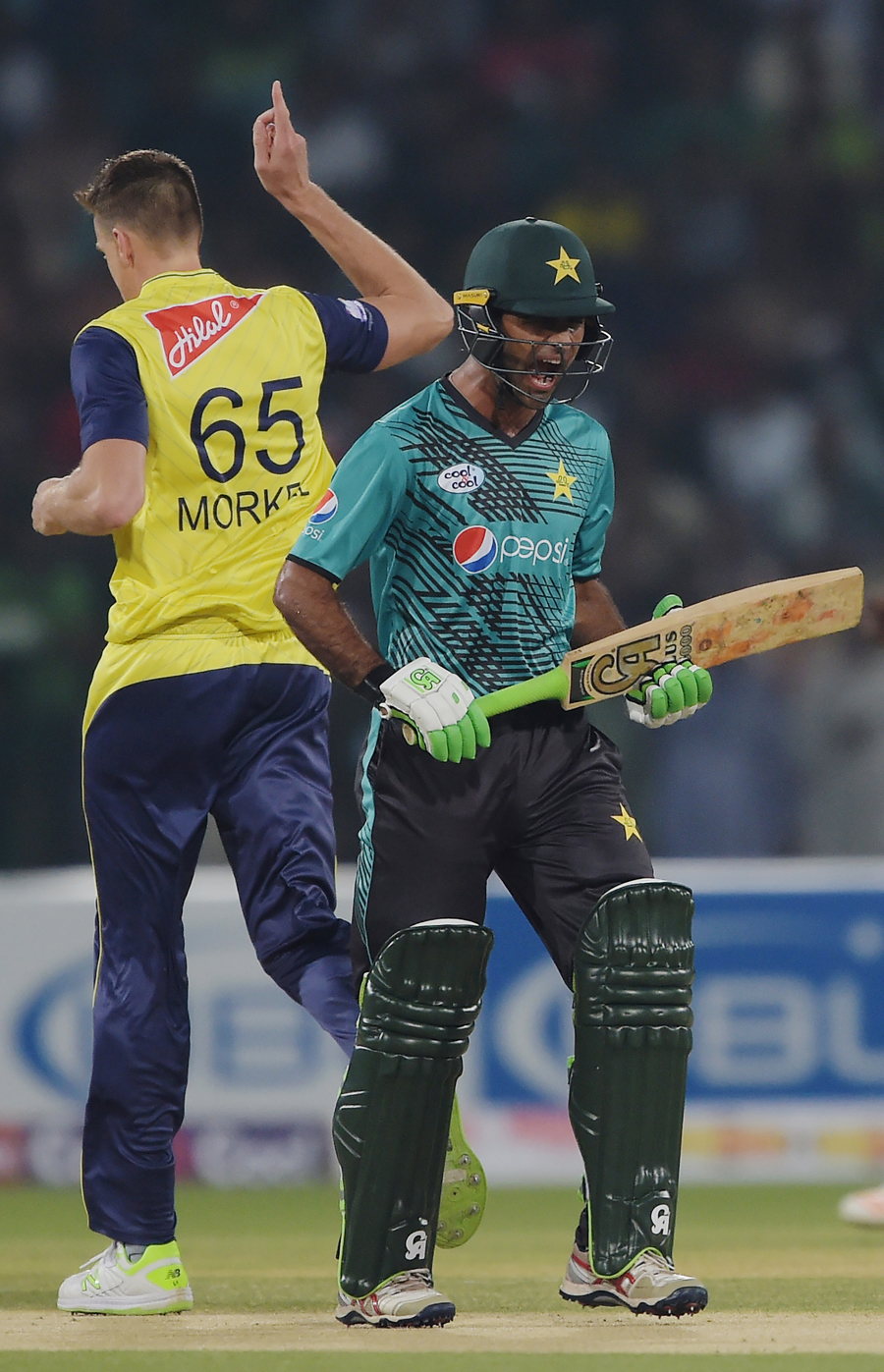 ---
Former chief selector Aamer Sohail believes Pakistan's left-handed opener Fakhar Zaman has lost his Midas touch since being found out by oppositions after his 2017 Champions Trophy exploits.

Fakhar scored a century in the final of the said event before pacer Mohammad Amir wreaked havoc on the India batting line-up to help Pakistan claim the coveted silverware.

"It is a little sad to note that for all the success that Fakhar experienced during the Champions Trophy in the summer, he has been unable to repeat that in subsequent games," Sohail wrote in an article for PakPassion. "The reason is simple and that is the fact that during the Champions Trophy, not many sides knew much about Fakhar. He was new and a surprise package for many opposing teams. Since then, other teams have worked him out and come up with ways to neutralise his threat."

Sohail then identified Fakhar's weakness and rued the lack of support he's been given to iron it out.

"In my opinion, it is his back-lift and how he crouches before deliveries is where all his problems stem from. Regardless of what the actual issue is, the shocking aspect of all this is that despite having an army of coaches, no one has been able to help Fakhar resolve his problems," he explained.

He also complained about the useless information provided to young Pakistani players, which in his opinion, cause more problems than solving anything.

"These coaches are incapable of helping a struggling batsman to improve his technique by giving him the right kind of information. Although there seems to be no dearth of unnecessary information provided to the player which only confuses the batsman without any obvious benefit. Without precise information, a player will continue to struggle and Fakhar is a good example of that failing," Sohail concluded.


COMMENTS (5)
Comments are moderated and generally will be posted if they are on-topic and not abusive.
For more information, please see our Comments FAQ