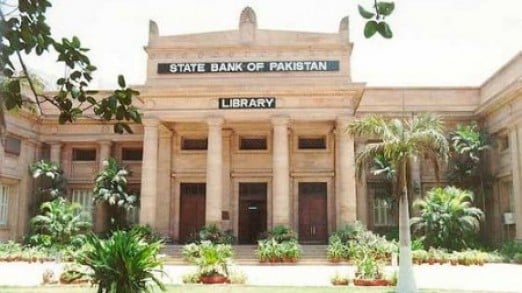 ---
KARACHI: The State Bank of Pakistan announced its monetary policy Monday, stating that the discount rate will remain unchanged at 12.5 per cent for the next two months.

Stakeholders in the economy had already expected SBP to keep its rate unchanged because of the resurgent inflation. Consumer prices rose unexpectedly by over 13 per cent year-on-year in April, 2010, making a cut in rates less likely.

On the other side, the stock market and financial institutions showed less activity, anticipating the rate to remain unchanged, resulting in market liquidity remaining tight.

SBP says that although the external account deficit has improved, foreign investment has been declining. The central bank has been reviewing monetary policy every two months since September last year.
COMMENTS (4)
Comments are moderated and generally will be posted if they are on-topic and not abusive.
For more information, please see our Comments FAQ