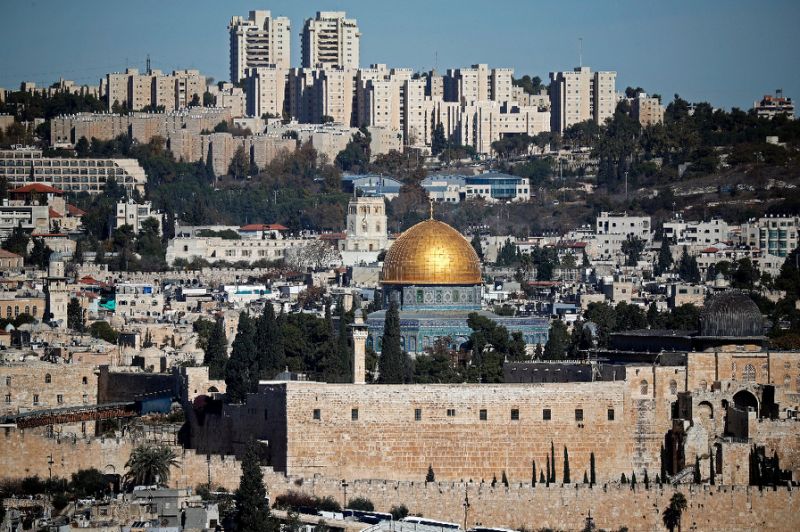 ---
KARACHI: A day after President Donald Trump recognised the disputed city of Jerusalem as Israel's capital, Pakistan has decided to launch an international diplomatic campaign against the US decision.

The issue will also be raised on all international forums, including the United Nations.

According to sources privy to development, the government in Islamabad would convince the Organisation of Islamic Conference (OIC) to announce a joint and coordinated strategy in its forthcoming meeting in Turkey against the US 'controversial' decision and increase pressure on Trump to withdraw his decision.

They said that Pakistan will extend its full support to the OIC in case of a decision of Muslim Ummah limiting or suspending diplomatic or trade relations with the United States.

Saudi king warns Trump over 'dangerous' Jerusalem embassy move

Reliable sources in the federal capital said that top authorities, while devising a strategy to raise the issue on international forums, have reviewed effects of the decision on the Ummah and the world at large.

The Foreign Office has already started contacting important countries – including China, Russia, Britain and France – and briefed them about the serious reservations and apprehensions of the Muslim world on the issue.

Arabs, Europe, UN categorically reject Trump's Jerusalem decision

Sources also said Pakistan wants a coordinated strategy in the upcoming meeting of the UN Security Council. The UN should increase pressure on the Trump administration to withdraw the decision immediately, they added.

Pakistan is also contacting UN Secretary- General António Guterres and the Islamic countries.

Sources said the federal government will also consider the option in case the US does not review its decision, Pakistan can also reconsider its policy of relations or cooperation with the Trump administration in future.
COMMENTS (6)
Comments are moderated and generally will be posted if they are on-topic and not abusive.
For more information, please see our Comments FAQ