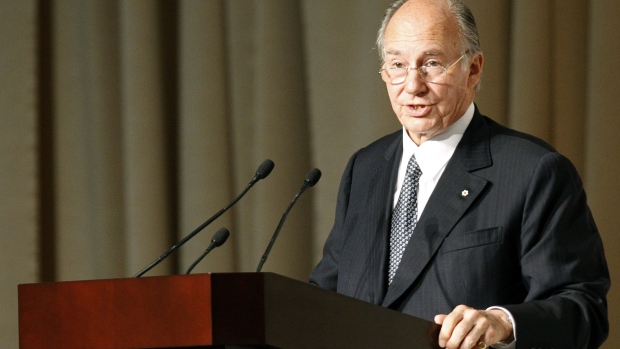 ---
Prince Karim Aga Khan, the spiritual leader of the Shia Ismaili Muslims, is scheduled to arrive in Islamabad today (Thursday) for an official visit at the invitation of the Government of Pakistan.

While in Pakistan, he is expected to meet with President Mamnoon Hussain, as well as Prime Minister Shahid Khaqan Abbasi and other government leaders, said a news release.

This visit is part of a series of visits that coincides with the commemoration of the Aga Khan's Diamond Jubilee, which began earlier this year on 11th July.  The Diamond Jubilee marks 60 years of his Imamat as the spiritual leader of the Shia Ismaili Muslim community. The Aga Khan acceded to the Ismaili Imamat on 11th July 1957, succeeding his grandfather, Sir Sultan Mahomed Shah Aga Khan.

Aga Khan urges govts to improve quality of life

Prince Karim Aga Khan, has earlier said that improving the quality of life is the most important component of a successful democracy.

"I believe that the progress of democracy in our world is fundamentally linked to improving the quality of human life," he shared saying.

The Ismaili community spiritual leader also pressed on the fact that key elements of civil society ranging from education, to healthcare, to environment cannot thrive and grow unless governments themselves support a healthy enabling environment.