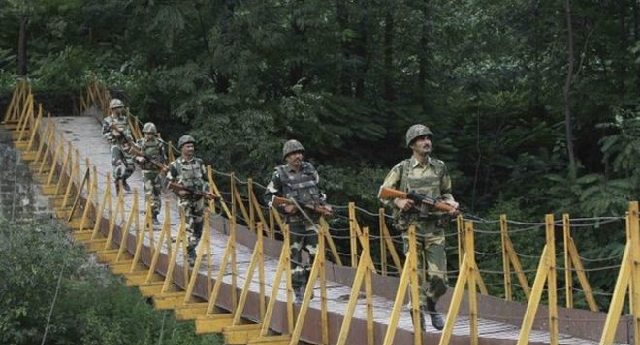 ---
After months of drought in Indian-administered Kashmir, snow has finally fallen. Usually early snowfall is a blessing for the local tourism sector especially in well-known winter resorts like Gulmarg, Pahalgam and Sonmarg. However, these places appear deserted, with very few tourists around.




"My hotel had zero occupancy last year, and almost all hotels across the valley suffered like this. It was disastrous," Pahalgam hotelier Mushtaq Ahmad told Al Jazeera.




Kashmir's economy depends heavily on tourism. Local tourism officials state that a single visiting tourist usually spends around $775. In 2016, the tourism department anticipated 1.8 million tourists but only 1.3 million came to the valley. In the last year alone, the industry reportedly lost more than $46m. Autumn in Kashmir is beautiful and the famous Mughal gardens draw tourists from India and around the globe.




Kashmir gun battles leave three youth, Indian commander dead




The decline of this industry is connected to the fragile security situation. Kashmir saw five months of conflict last year, following the killing local rebel commander Burhaan Wani. The security situation only worsened after the killing of political workers and police officers by rebel fighters.


Battling rebel fighters

Local tourism officials believe the increase in operations against rebels in Kashmir is on of the reasons for the decline in visitor numbers.

In June, security forces launched "Operation All-Out" to destroy the fighters' hideouts in the valley. Lieutenant General JS Sandhu, head of the Indian Army's local command XV Corps, said they have killed an estimated 190 fighters this year.

Kashmir is rich in natural beauty and used to attract around two million tourists a year. Visitor numbers dropped drastically to less than one per cent of that in the early 1990s due to the eruption of a Muslim separatist revolt against Indian rule.

CJCSC calls for resolution of Kashmir dispute

Kashmir's director of tourism, Mehmood Ahmad Shah cites the medias negative portrayal of the region as one of the reasons for declining visitor numbers.

"Media gives hype to very trivial issues of the valley, which has created a negative perception about Kashmir in the rest of India," Shah told Al Jazeera.

In an attempt to revive the industry, tourist officials have staged concerts and released video advertisements to promote Kashmir. One video, titled "The Warmest Place on Earth" aimed to counter the negative portrayals of Kashmiris in India's national media. This video went viral, gaining over 3.7 million views.


Kashmir, our home.https://t.co/fgbEfTI9KV

— Mehbooba Mufti (@MehboobaMufti) September 24, 2017


"We have got an overwhelming response for the video, and we will carry it forward by advertising campaigns in print and electronic media to make outsiders realise that the situation is not that bad in Kashmir as portrayed in national media," Ahmad said.

Suffering locals

Many Kashmiris who work in the tourism industry have lost their jobs or been forced to switch to other businesses.

Javeed Ahmad, who cares for a family of five, says he had to close down his shop in Pahalgam.

"I had no other option but to shut down my shop to find some better option of livelihood. My family has suffered, especially my children, as I am unable to pay their school fees," he told Al Jazeera.

Abdul Majeed, the president of the local Hotel and Restaurant Association, told Al Jazeera that many families in Kashmir "have suffered a lot", citing near-zero occupancy in hotels across the valley.

This article originally appeared in Al Jazeera
COMMENTS (1)
Comments are moderated and generally will be posted if they are on-topic and not abusive.
For more information, please see our Comments FAQ