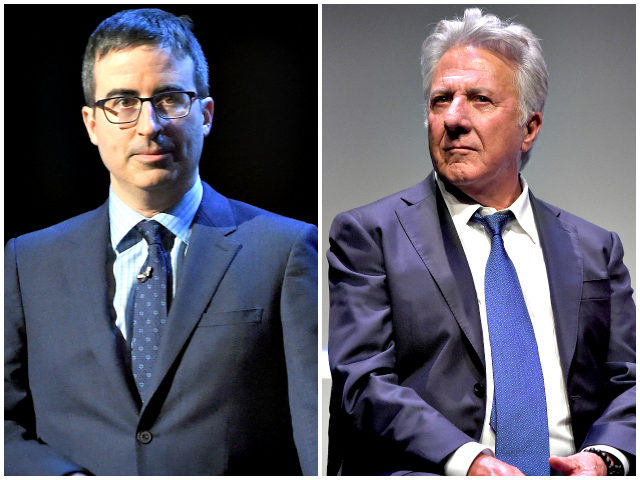 ---
Comedian John Oliver confronted Oscar-winning actor Dustin Hoffman on stage about a sexual harassment accusation. He made the audience in New York see how a powerful man faces questions about such allegations, live.

Hoffman, a known name in the industry, had been accused of sexual misconduct. This came into the limelight when Hollywood producer Harvey Weinstein was also accused of sexual assault back in October.




The accuser, Anna Graham Hunter, told The Hollywood Reporter that Hoffman was flirtatious, grabbed her buttocks and talked about sex in front of her when she was a 17-year-old intern on a film set in 1985. However, Reuters could not independently confirm Hunter's accusations.

Hoffman, 80, apologised for putting her "in an uncomfortable situation," telling the magazine that the woman's account was "not reflective of who I am."

Oscars Academy votes to expel Harvey Weinstein

Later, according to Deadline Hollywood, he added that, "It didn't happen the way she reported." However, no representative of Hoffman was immediately available for comment on this exchange.

While marking the 20th anniversary of Hoffman's Wag the Dog, Oliver, host of an HBO talk show, brought the sexual allegations into the limelight. According to the Washington Post, Oliver said that he felt obligated to raise the topic because "it's hanging in the air."




Oliver raised Hoffman's statement that it was "not reflective of who I am." "It is reflective of who you were," Oliver said. "It feels like a cop-out to say, 'It wasn't me.' Do you understand how that feels like a dismissal?"

Hoffman later asked Oliver about the woman's account of the 1985 incident, saying, "Do you believe this stuff that you read?"

"Yes, I believe what she wrote because there's no point in her lying," Oliver responded.

"Well, there is a point in her not bringing this up for 40 years," Hoffman said of the 32-year-old incident.

Dustin Hoffman accused of harassing 17-year-old

The discussion was largely calm and cordial, though one person in the audience yelled at Oliver to "Move on. Let it go," the Washington Post reported. That person was drowned out by others, including one who said, "Shame on you." Another said, "Thank you for believing women."

Have something to add to the story? Share in the comments below.
COMMENTS
Comments are moderated and generally will be posted if they are on-topic and not abusive.
For more information, please see our Comments FAQ