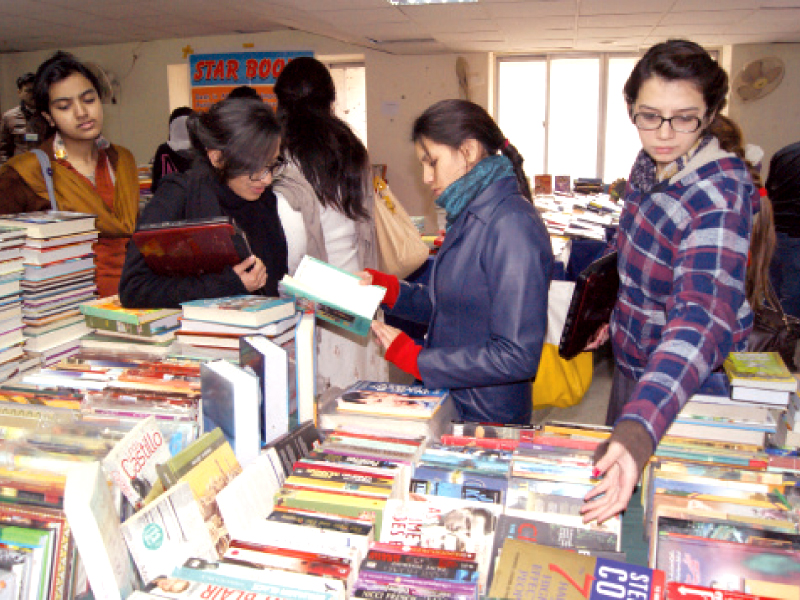 ---
KARACHI: The 13th Karachi International Book Fair (KIBF) organised by the Pakistan Publisher and Booksellers Association will open at Expo Center, Karachi tomorrow (Thursday) and continue till December 11. Information Minister Syed Nasir Hussain Shah will inaugurate the five-day annual event.

KIBF is the largest book fair in Pakistan and is attended by regional and international book sellers and publishers, including those based in Iran, India, Turkey, Singapore, China, Malaysia, Britain and United Arab Emirates. As many as 330 stalls will be set up at the three halls of the Expo Centre.

The details of the book fair were revealed by KIBF Convener Owais Mirza Jameel, KIBF Business Development Adviser Ejaz Shah and Pakistan Publisher and Booksellers Association Chairperson Aziz Khalid during a press conference held at a local hotel on Tuesday.

The event will be extraordinary, Aijaz claimed. "Due to the KIBF, Pakistan is included in the fraternity of countries that hold international book fairs," he said, adding that the event not only provides an opportunity to publishers to showcase their books to the public at large but also helps improve diplomatic ties with other countries.

Hillary Clinton blames election loss on sexism during UK book tour

As many as 500,000 visitors are expected to attend the event, Khalid said. Books of all kinds will be displayed and sold at low prices, he claimed.

The fair will remain open between 9am and 10pm, Jameel informed the media. The organisers also thanked the National Book Foundation, a branch of cabinet division of the federal government, for its support. The event's legacy owes greatly to the efforts of the foundation, they said.

Besides stalls, the book fair will also feature other activities, including learning activities for students and talk shows. A large number of publishers will also hold book launching ceremonies.