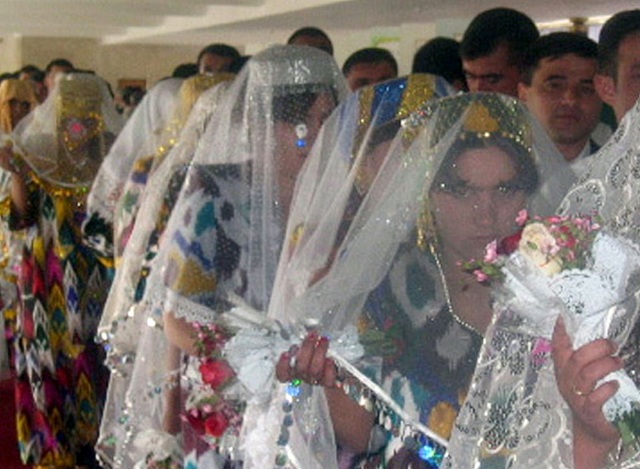 ---
Admitting to have taken a second wife, a prominent Muslim cleric in Kyrgyzstan has encouraged others to follow his footsteps, sparking a heated debate on polygamy on social media.

"I had no wish to get married a second time, but I wanted to set the example. If I don't start, then who will?" Chubak azhy Zhalilov was quoted by the international media as saying in a YouTube video on Wednesday.

"I want to say this to men who have the chance to marry a second time, but not everybody has the capability to do this," he added.

The influential cleric, known for his popular sermons on YouTube, said his decision to take another bride has annoyed his first wife, but suggested that the situation will 'sort itself out'.




His second wife is a 30-year old widow, who formerly worked as a nanny in Turkey.

Second marriages are illegal in the Central Asian country of approximately 6 million citizens, most of whom are Turkic-speaking Muslims.

Polygamy dating app draws criticism in Indonesia

Despite some support from Zhalilov's followers, the cleric's initiative was mostly criticised on social media.

"By making this statement, Zhalilov just wants to show he doesn't give a damn about secular laws and the rights of women, and he doesn't give a damn about the criminal code and the constitution," said a Facebook user.

Aziza Abdirasulova, a right activist, said she had lodged a formal complaint with the prosecutor's office and demanded that Zhalilov be brought to book.

Thai man got married when he was 17, now aged 58 he's got 120 wives

Journalist Nazira Begim, however, backed the cleric's views on the issue. She demanded President Sooronbai Jeenbekov to legalise polygamy as a way of pulling Kyrgyzstan out of its current state of 'degradation'.

"Beautiful, educated Kyrgyz women are getting married to foreigners. Many of them have gone through difficult times and divorces. And prostitution is on the rise. Only Kyrgyz men can protect Kyrgyz women from such problems," Begim wrote in an open letter to the president.
COMMENTS (1)
Comments are moderated and generally will be posted if they are on-topic and not abusive.
For more information, please see our Comments FAQ