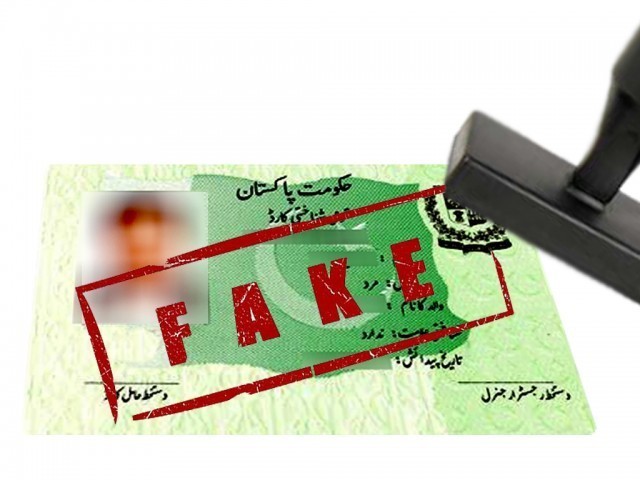 ---
KARACHI: The Federal Investigation Agency (FIA) on Monday conducted a raid at the National Database and Registration Authority (Nadra) Mega Centre in Karachi after allegations of taking bribes and negligence.

Officials of the Anti-Human Trafficking Circle carried out the operation at the Nadra's branch located at the Defence Housing Society following claims of the office issuing CNICs to non-nationals against huge amounts and illegal gratification from others.

An FIA spokesperson said four officials of the authority were taken into custody. They have been identified as Supervisor and Approving Authority Nizammudin, Senior Executive an Data Entry Operator Qaiser Khan as well as Junior Executive Azhar Iqbal and Senior Executive Sarfaraz Ahmed.

NADRA may ease up on CNIC blocking policy

Three agents identified as Salim, Raees and Qamar were also arrested.

The spokesperson further said fake CNICs, freshly issued CNICs to non-nationals, Nadra records, fake domiciles and local certificates were recovered.

Moreover, a case under forgery and corruption has been registered against the accused persons.
COMMENTS
Comments are moderated and generally will be posted if they are on-topic and not abusive.
For more information, please see our Comments FAQ