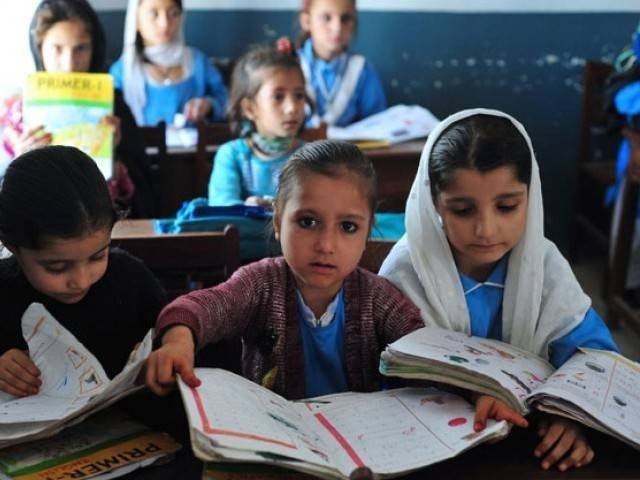 ---
KARACHI: Confusion prevailed among students and their parents whether educational institutions would open today (Monday) or not in response to the ongoing protests and tension in the metropolis.

According to a statement by Education Minister Jam Mahtab Hussain Dahar on Sunday night, all schools in the province will remain closed today. Earlier, the government had decided that all public schools and colleges would remain open.

The Sindh government had also advised Karachi University (KU) to remain open. According to the KU spokesperson, all the activities, including examinations, will be held per schedule. Earlier on Sunday afternoon, KU had announced that it would remain closed and postpone scheduled papers.

Most other educational institutions decided to remain closed today due to the uncertain conditions in the city.

Protesters bring Karachi to a screeching halt

This includes the Federal Urdu University, which will remain closed, as announced by varsity vice-chancellor Dr Zafar Iqbal. According to him, both the campuses of the university will remain closed due to the conditions in Karachi.

Jinnah University for Women, Benazir Bhutto University in Lyari and Sindh Madrastul Islam University have also decided to remain shut and postponed any scheduled examinations.

The Sindh government had earlier decided that public schools in the rest province would also remain open, despite the fact that the condition in its two biggest cities – Karachi and Hyderabad – had not normalised.

Sindh's residents come out in support of Faizabad protesters

All Sindh Private Schools Association Chairperson Haider Ali, however, decided to err on the side of caution and announced that due to the uncertain conditions in Karachi and serious concerns in other districts in Sindh, all private schools in the province will remain closed today. This is in contradiction to the announcement made by the All Pakistan Private Schools Federation, which stated that all private schools would remain closed on Monday and Tuesday in the light of the "prevailing situation". They are expected to reopen on Wednesday, November 29, according to APPSF President Kashif Mirza.

Private Schools Management Association Central Chairperson Syed Khalid Shah said that all private schools in Sindh should make their own decision on whether to open or not by analysing the situation in the area where they are located, as each area of the city is not affected by protests.
COMMENTS
Comments are moderated and generally will be posted if they are on-topic and not abusive.
For more information, please see our Comments FAQ