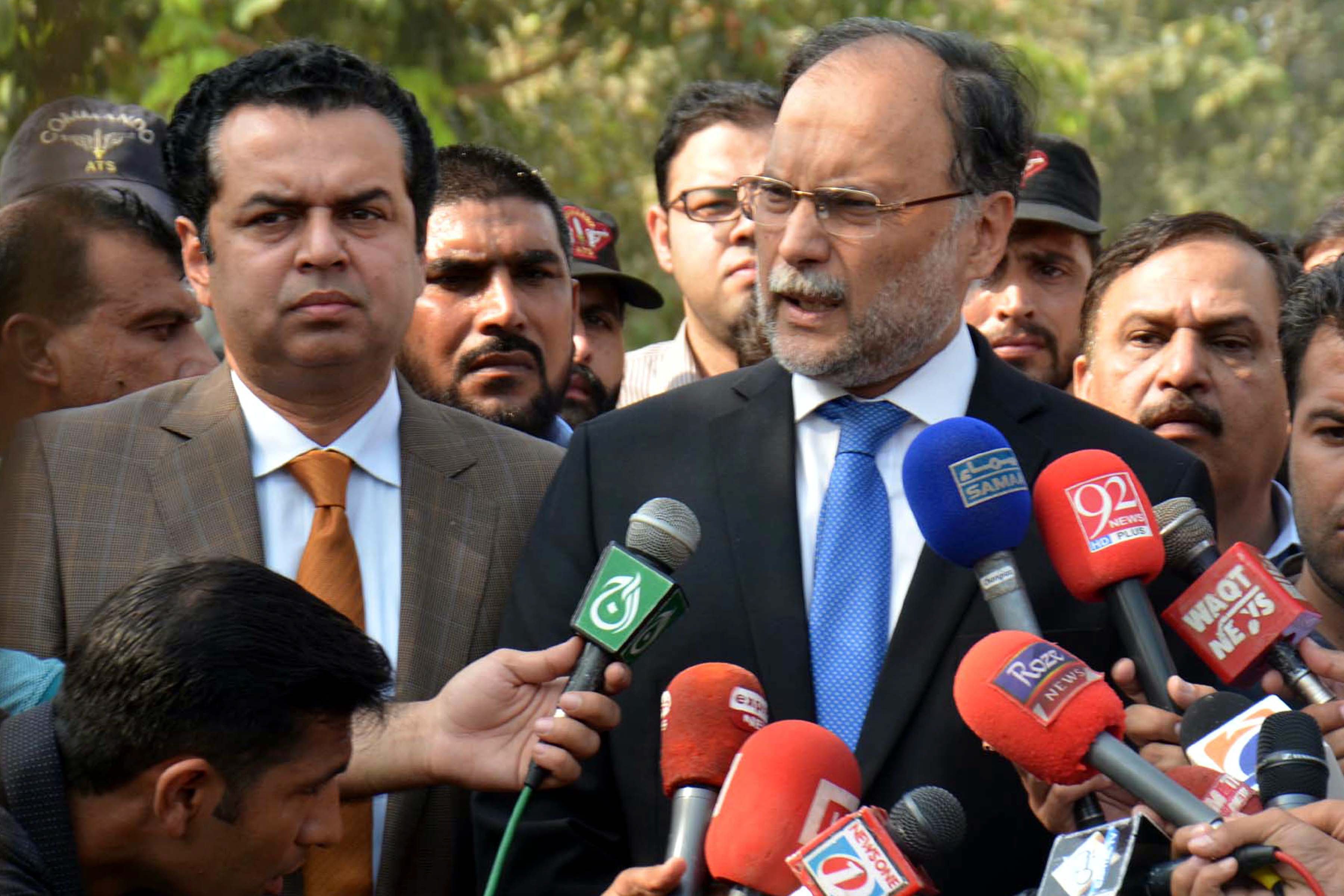 ---
KARACHI:

The interior minister defended the security forces' crackdown on the Tehreek-e-Labbaik activists in Islamabad on Saturday, saying the Faizabad protesters were falling prey to a foreign conspiracy against the country.

"They [the protesters] are trying to plunge the country into anarchy and chaos," Ahsan Iqbal told Express News.

Earlier, security forces launched a crackdown on the protesters camping at Faizabad Intersection in Islamabad since November 8.

The minister said there was no justification for the protest sit-in as the Khatme Nabuwat (Finality of the Prophethood) has been further strengthened by the government.

He said the nation was being dragged towards chaos and anarchy by some anti-state groups who intended to destabilise the country.

COAS advises PM to avoid violence in Faizabad crackdown

Iqbal said the administration repeatedly tried to ensure that the matter was resolved through peaceful means but "all our calls fell deaf ears".

"We are trying to figure everything out with caution but these people [protesters] reek of anti-state elements. They have inside information which the general public doesn't have which means they are being fed by groups that want chaos within Pakistan," he said.

The protesters were given several warnings before the crackdown. The last warning was given at 12am and the final one at 7am, but to no avail.

"The administration had no option but to follow the court orders to clear the Faizabad Interchange," he added.

Iqbal said the government has a responsibility to the nation and "I request people to stay away from the propaganda being spread".
COMMENTS
Comments are moderated and generally will be posted if they are on-topic and not abusive.
For more information, please see our Comments FAQ