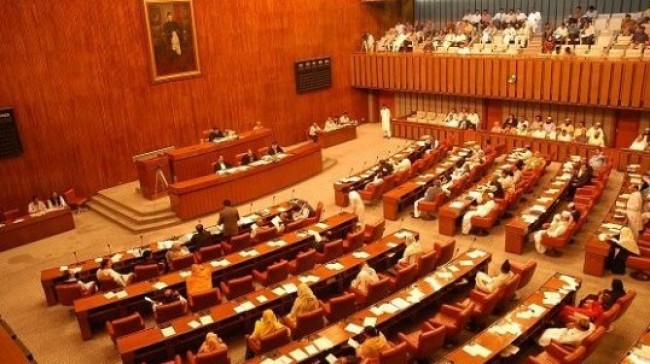 ---
ISLAMABAD: Senate Standing Committee on Industries and Production on Tuesday gave directives to pay the gross salaries of the retired employees of Pakistan Steel Mills (PSM).

The committee stressed to pay their provident funds and pensions that have been due for several months.

The meeting of Senate Standing Committee on Industries and Production was held under the chairmanship of Senator Hidayatullah in the Parliament house.

The matter was referred to the committee by Senate Chairman Raza Rabbani for resolving the issue of non- payment of outstanding salaries, gratuity and provident fund of PSM employees.

Chairman of the Committee Senator Hidayatullah urged for early payment of the outstanding dues of PSM employees, which was their constitutional right.

PSM agrees to give 1,500 acres for CPEC industrial zone

During the meeting, Secretary Privatisation Irfan Ali briefed the committee on a "comprehensive plan" being prepared by the government for the payment of dues of PSM employees.

He added that after the approval of Economic Coordination Committee (ECC), the government has paid four-month salary dues of PSM employees from June to September 2017.

Secretary Privatisation informed the committee that Rs15 billion dues would be paid to PSM pensioners till June 2018.

He added that PSM has to pay Rs10.8 billion of arrears to the retired employees this year.

The meeting was attended by Senator Taj Haider, Hari Ram, Khanzada Khan, Secretary Industries and Production Maroof Afzal and other officials of ministries.
COMMENTS
Comments are moderated and generally will be posted if they are on-topic and not abusive.
For more information, please see our Comments FAQ