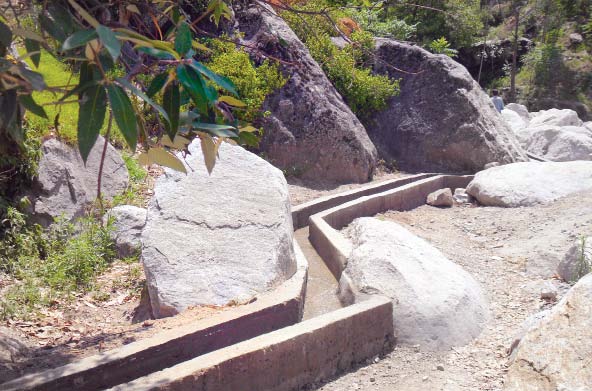 ---
HYDERABAD: The Sindh Irrigation and Drainage Authority (SIDA), which controls three of Sindh's 14 water canals, has announced a water shortage for cultivation of winter crops, including wheat. At a press conference at the SIDA's office in Hyderabad on Monday, the authority's board of directors chairperson, Muhammad Nawaz Chandio, said the Indus River System Authority would supply 30% less water this season.

"The water level in the system is less while the demand for water is high due to the wheat crop," Chandio said, adding that the authority was supplying water on rotation to irrigate as much land as possible. According to him, the tail-end areas in the three canals, mainly in the Nara Canal and Phuleli Canal, were already complaining of water shortage.

Thousands of acres of forest land under encroachment, govt admits

SIDA officer Nazeer Ahmed Memon pointed out that the authority collected less than 50% of the tax due to evasion on the farmers' part. A sum of Rs500 million is also outstanding against 450 government departments including the local bodies, he added.

SIDA Managing Director Wali Muhammad Naich, who was appointed last week, said he wanted to make farmers' committees in order to improve water supply and collection of water tax.