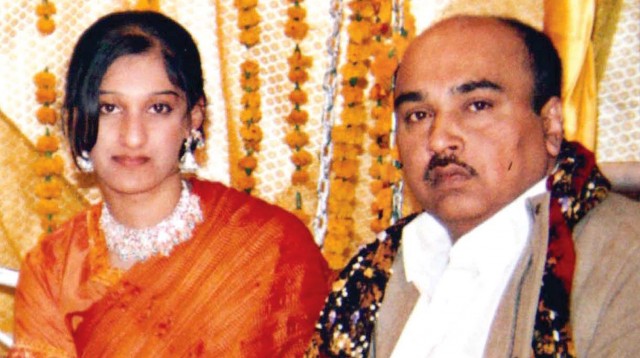 ---
KARACHI: The family of a British couple and their daughter who were murdered in Gujranwala to "save family honour" have received further death threats, British media reported on Sunday.

Terrified relatives of Muhammad Yousaf, 51, wife Perviaz, 49, and Tania, 22, fear further violence as 70 members of their extended family are in Pakistan following the funerals, Daily Mirror reports. Relative Eileen Ansar, a councillor in Nelson, in Lancashire, said there were fears for other members of the family, including Yousafs' sons, Qamar and Asad. "The boys are saying they are still being threatened in Pakistan. It is very, very scary," she said. District Police Officer (DPO) Tariq Abbas Qureshi said on Saturday that two men had already been arrested. "Two are at large but have been in touch to say they will present themselves to police on Sunday afternoon because that is when the traditional three days of mourning for their brother will end," he told the Daily Telegraph.

Relatives of the Yousaf family said they had travelled on Thursday to the village of Mararian to distribute gifts in celebration of another son's wedding next month. They left a relative's home and stopped at a graveyard to pray in the early afternoon. The alleged gunmen – three brothers, all nephews of Yousaf, and their servant – opened fire with AK-47s. They are alleged to have dragged Tania from the family's car before killing her as well. A relative said he could not understand why a family feud or honour killing might have led to slaughter in broad daylight. "They came to kill everyone.

It was revenge for the son divorcing his wife," said Abid Basharat, 32, who lives in Preston but had travelled from Preston to visit his mother before she was killed. "But why did they have to kill everyone? This is so sad." DPO Qureshi said the alleged motive behind the killing was unusual in an area where violent crime was a growing problem. "People often get divorced but nothing like this happens," he said. "The real issue may have been a question of the family's pride or honour.

Maybe there was a blood feud. There are always some idiots who do something like this." He added that police were losing a battle to rid the province of guns. Many were held legally, he said. "But the problem is that these young men get these guns and then display them, carry them around for show. It's a status thing."

Published in the Express Tribune, May 24th, 2010.