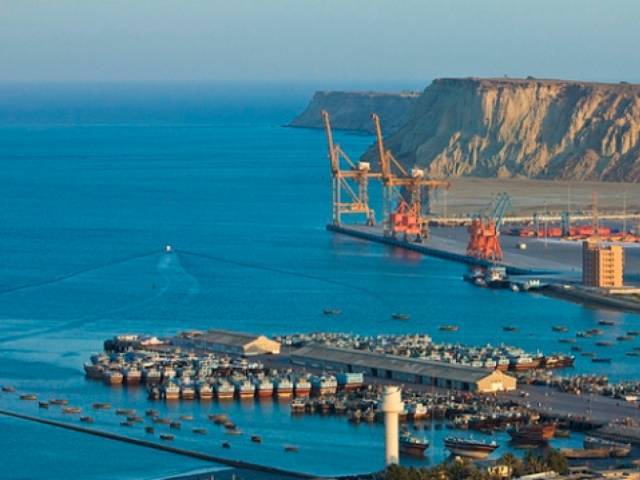 ---
KARACHI: A seminar, 'China-Pakistan Economic Corridor (CPEC): Prospects, Challenges and Way Forward,' was organised on Thursday by the National Institute of Management (NIM). The event was jointly chaired by CPEC Parliamentary Committee Chairperson Senator Mushahid Hussain and Information Minister Syed Nasir Hussain Shah.

Dr Kaiser Bengali, Planning and Development Board and Infrastructure Development Adviser Major General Zahir Shah, Chinese Counsel General Wang Yu, Peshawar Chamber of Commerce and Industries President Zahidullah Shinwari, Sindh Adabgar Board Vice-President Mehmood Nawaz Shah and Gwadar District Council chairperson Babu Ghulab were the speakers.

China trying to convince India CPEC is for prosperity

NIM Director-General Roshan Ali Shaikh highlighted the strategic importance of CPEC and emphasised on synergising local resources to get maximum benefits out of the investment. The speakers discussed the views and concerns of all stakeholders and provinces and shared their views grievances and expectations from CPEC. The main subjects of discussion included opportunities for industrialists, agriculturists, small business owners, tax and toll regime under CPEC. The participation of all provinces, including Gilgit Baltistan in the affairs of CPEC and projects were also elaborated upon.

Dr Bengali shared his views about the non-availability of any feasibility report of CPEC projects and the secrecy being maintained in sharing detailed information about various projects under the economic corridor.

Pakistan stops bid to include Diamer-Bhasha Dam in CPEC

Gulab called for the inclusion of the local people in the development of Gwadar and the need to improve their capacity. Shinwari discussed the need for more projects for Khyber-Pakhtunkhwa under CPEC, whereas, Mehmood laid emphasis on initiation of projects under CPEC that focus on tapping the agricultural potential of Pakistan.

Nasir stressed on addressing misconceptions regarding the project, adding that many projects in Sindh are included in CPEC such as the Karachi Circular Railway, Dhabeji Economic Zone and Keti Bandar Project.

Centre hides long-term CPEC plan from provinces

"We need to understand the context before understanding CPEC," said Senator Hussain. He added that CPEC project should be viewed and taken up above personal, provincial or parochial lines and interests as it is the best, rather only, available option for Pakistan's rapid development.

Shaikh concluded the seminar by stating that CPEC is bound to bring prosperity to Pakistan, adding that it is not devoid of challenges and concerns. "Efforts must be made to maximise gains, forging partnerships and establishing collaborative mechanism to get the maximum benefit out of CPEC," he said.