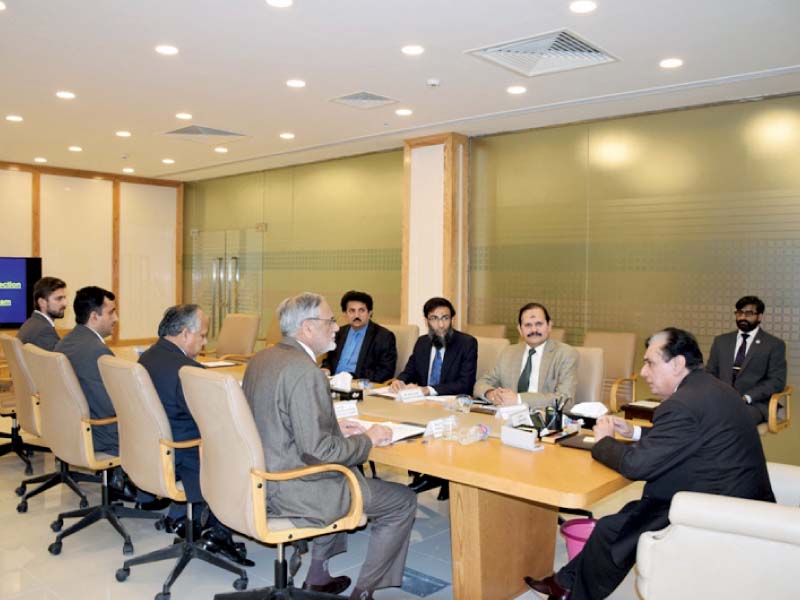 ---
ISLAMABAD: Following complaints lodged by the head of a housing authority that some officials were provided plots as a bribe, the apex anti-corruption watchdog has announced plans to launch a probe into the matter.

This was directed by the National Accountability Bureau (NAB) Chairman Justice (retired) Javed Iqbal on Wednesday.  Noting the complaints filed by the president of the Ministry of Commerce Cooperative Employees Housing Society, Justice Iqbal directed to conduct an immediate inquiry in the allegations and vowed to take strict action against NAB officials if they are proven guilty.

He added that NAB will not exact revenge, but accountability would be visible as per law of the land.

The NAB chief said their foremost priority was to eliminate corruption from the country. To achieve this goal, a zero-tolerance policy has already been devised without caring for any duress.

Earlier, the NAB chief, after assuming responsibilities, has pledged to take 179 mega corruption cases to their logical conclusion as per law.

In his address to officials of the Bureau, the chairman promised that all mega cases would be taken to their logical end within the prescribed time frame.

In light of his orders, as many as 96 corruption references have been filed in the relevant accountability courts. A total of 25 inquiries are currently being carried out by NAB while a further 25 cases are being investigated.

Similarly, 33 corruption cases have been taken to their logical end.

Published in The Express Tribune, November 16th, 2017.
COMMENTS
Comments are moderated and generally will be posted if they are on-topic and not abusive.
For more information, please see our Comments FAQ