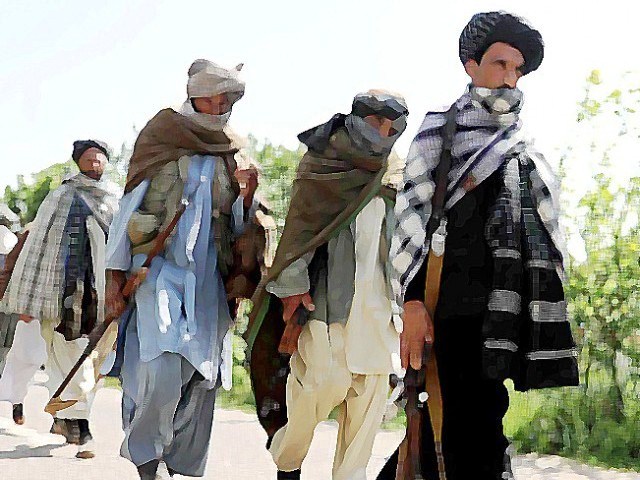 ---
PESHAWAR: A breakaway faction of an outlawed umbrella of terrorist organisations has split in a development analysts believe will further weaken the bloody insurgency in Pakistan.

Some key commanders of the Tehreek-e-Taliban Pakistan, Jamaatul Ahrar (TTP-JuA) have formed Hizbul Ahrar after developing differences with the group chief Abdul Wali, commonly known by his nom de guerre Omar Khalid Khorsani.

The rumoured split was confirmed after a series of videos surfaced on social media and were shared with the mainstream media by the terrorist group.


Two high profile JuA terrorists eliminated




A few weeks ago a video surfaced on social media in which Mukaram Khan Mohmand was seen claiming that he has survived an attempt on his life.




This video was followed by a purported audio message from Mukaram in which he blamed the Khorasani-led TTP-JuA of committing un-Islamic acts, particularly targeting of civilians, like the Wagah border bombing and the massacre of Christians at a Lahore park.




Another video was released to the media, on Monday night, in which a group of key terrorist commanders could be seen swearing their allegiance to Hizbul Ahrar chief Mukarram Mohmand.




These commanders include Rashid, Qari Ismail Afridi, Muslim Yar and Jihad Yar. The last one, Jihad Yar, was the head of military Shura of Khorasani's TTP-JuA.




"Jihad Yar was the head of the military Shura and we were its members. Now we're joining the newly formed group under the leadership of Mukaram Khan," said Commander Ismail Afridi in the video.




Former spokesperson of TTP turns himself in




Terrorism experts say that there is always a tug of war in terrorist groups leading to factionalism.




"It's the nature of the guerilla outfits that the second-in-command or the third-in-command aspire to take charge and this always benefits the country where these groups are active," says Dr Tuqir-ur-Rehman, who holds a PHD in Political Science.




"The militant groups with no political face also encounter problems, such as the Palestinian Liberation Organisation which was made up of several groups, so it ultimately benefited Israel," he said.




"It [breakup of TTP-JuA] is a good omen. The split will ultimately impact the group's ability to mount large-scale attacks," he added.
COMMENTS
Comments are moderated and generally will be posted if they are on-topic and not abusive.
For more information, please see our Comments FAQ