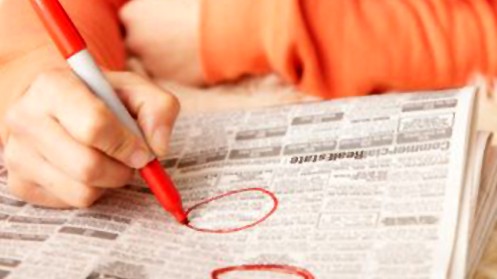 ---
KARACHI: Athar Mir, who graduated from College of Business Management in 2001, feels like he is in a time warp.

"Our generation had only seen the good days," he says. "Our parents would work in the same company until they retired and I think we are slowly returning to that school of thought." The dynamics of the job market in Pakistan has changed radically in the past couple of years. The ball is now in the employers' court, say observers. Dime a dozen job opportunities that were once used for strategic growth are now hard to come by at all. "Before this malaise set in three to four years ago, the economy was booming," says Azhar Iqbal Mir, chief executive of a human resource consultancy in Karachi. "Everyone had multiple appointment letters.

They were spoilt for choice." Today, job-hopping is no longer a viable option. The unemployment rate has increased from 13.2 per cent in 2008 to 15.6 per cent in 2009 and experts say employees now think twice before making a switch even when they have good offers, simply because of they fear being found expendable at a new company when the management intends to 'cut costs'. This is in sharp contrast to the situation a few years ago when employees switched jobs, leading to "artificial wage inflation" as Lahorebased Monis Rehman, CEO of a leading job site ROZEE. PK, calls it. Employees, he says, would swap companies for up to 40 per cent pay rises.

The market became cut throat with companies forced to increase benefits and packages for employees in an attempt to both pull them from competitors and to retain their own star performers. But now with employees courting pay-cuts at the risk of being found redundant, employers have the upper hand. Some companies have reduced their workforce by up to 10 per cent and almost all have stopped plans for expansion, especially in the finance sector. "United Bank Limited had to lay off up to 10,000 employees," claims Mir. However, he points out that the employees were largely deadwood. "Some refused to work on computers.

They did not work themselves and did not allow others to either." According to Rehman, the finance sector has been hit the hardest by the hiring slow down. A drop in corporate banking, consumer finance and foreign investment has resulted in less business for banks and this has made growth impractical, he says. But it was not just the finance sector where 'rightsizing' took place. Decisions were made on what to invest in and who to keep.

Companies chose to invest in less-skilled and cost effective staff or more skilled employees with higher salaries. Shakeel Mapara, director human resources at a pharmaceutical company Sanofii-Aventis, says a common mistake most companies made was to blindly fire the 100 employees at the bottom of the corporate food chain. "It didn't make sense," he says. "Smart companies would have given 40 per cent pay cuts to middle and top level executives who earn more than those at the bottom." So what happens to employees now? Vulnerable staff has already been handed pink slips (some with little severance pay), salaries have been slashed and benefits revoked.

The internal workforce is stronger which is better for the company but as Mapara points out, "the journey to the top has slowed down". With only so many positions and increments to go around, competition is tougher than before. "Career graphs will be impacted," says Mapara, "and even in these circumstances the good performer who hungers to get ahead and is ambitious will leave if he is frustrated." The new challenge for employers is to motivate employees to pursue success in these changing times, he says.

Published  in the Express Tribune, May 24th, 2010.
COMMENTS
Comments are moderated and generally will be posted if they are on-topic and not abusive.
For more information, please see our Comments FAQ