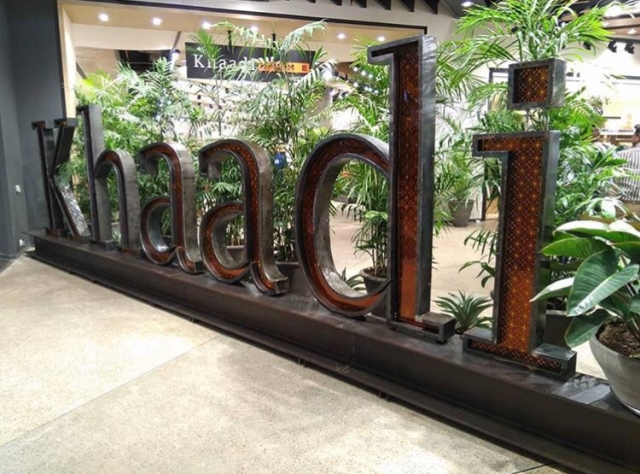 ---
Khaadi is a veritable game-changer in Pakistan's booming textile market.  It has carved a unique place for itself with its numerous outlets in Pakistan, United Arab Emirates and United Kingdom and its online stores in United States and Canada.




This premium clothing and lifestyle brand created headlines once again on November 11, 2017 with the launch of its largest store at Lucky One Mall in Karachi.  Khaadi's fifth flagship store gives new meaning to the word spacious.  Covering a whopping area of 30,000 square feet, it accounts for the concerns of not only the shoppers but also the poor souls who have to wait for them for hours on end.  Stylish sofas strategically placed in the centre of the store beckon tired feet and strained backs.




The interesting part is that although Khaadi achieves a new milestone with the launch of each store, it continues to imbibe its clothes and stores with its signature touch.  One can easily identify the 'Khaadi' effect in the familiar-looking earthy coloured wooden store with its varnished wooden cash counters.




To commemorate this launch, Khaadi went one step ahead and hosted a flat 40% sale.  Customers besieged the store even before 9am which was the official starting time.  Although the sale was supposed to go on for the next 40 hours, they swept the store in the space of a few hours.  The event's success was defined by long queues that broke into brawls, frenetic ladies who guarded their loot zealously and careening racks that plunged to the floor.




You do not want to miss this opportunity to embark on your early winter shopping.  Be a part of Pakistan's biggest marathon sale!