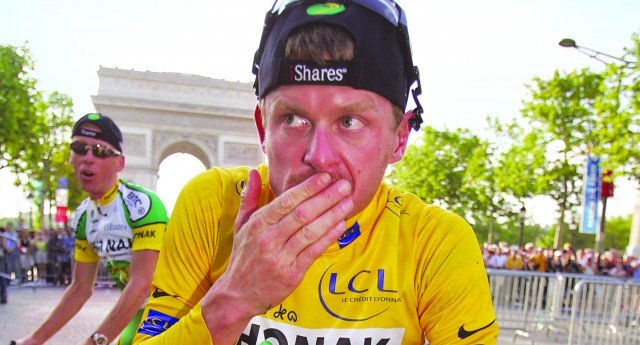 ---
LOS ANGELES: As confessed drugs cheat Floyd Landis cooperates with a federal probe, two others cyclists pointed out by the disgraced US cyclist have been contacted by authorities, the New York Times has reported.

Landis, who was stripped of his 2006 Tour de France title after testing positive for synthetic testosterone, admitted he had used performanceenhancing drugs throughout his career. Landis accused other top riders - including one time team-mate Lance Armstrong - as well as others involved in the sport.

But the newspaper reported that two of those named by Landis said they had been contacted by anti-doping officials and asked to cooperate with an investigation in exchange for lenience, and did not want their names used because they had not decided if they would cooperate. According to email messages he sent to cycling officials and sponsors, Landis has met at least twice with anti-doping authorities.

Published in the Express Tribune, May 24th, 2010.
COMMENTS
Comments are moderated and generally will be posted if they are on-topic and not abusive.
For more information, please see our Comments FAQ