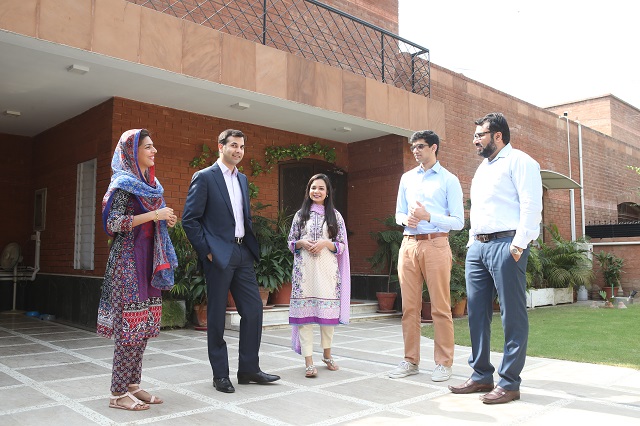 ---
An online business tool established in 2015, Khareed.pk, has become immensely popular amongst Pakistani entrepreneurs and infant businesses.

It's an e-procurement platform that aims to make business obtaining simpler, convenient and transparent. In an interview with The Express Tribune, Khareed CEO, Haroon Sethi explained how the startup has evolved with time.

What Khareed aims to do

To reduce the transaction costs by enabling companies to request quotes from any vendor of their choice directly through the software instead of having their procurement officers go out in the field.

"Vendors can submit their quotation directly into the system, and all the manual work of running comparisons, recording data, creating the purchase order etc is taken care of by the software," Sethi explained.

Pakistani startup Cowlar makes it to the top 7 at Y Combinator W17

Khareed is not only for the large businesses that are established but also those that do not have procurement officers. "We found that most companies invariably needed similar types of products--office supplies, hardware, fixtures, and industrial running parts-- irrespective of the industry in which they operated," he added.




How is Khareed different from its competition

It was a mission for Sethi and team to ensure that their venture did not seem like a copy of Alibaba or such and that they chose to focus "more on the usability angle, trying to create a solution that not only provided the information you required."

Most of Khareed's competitors are international tech firms serving large companies, but with Khareed the aim is to cater companies and users in Pakistan specifically.

Khareed guarantees low-costs because it does not require an IT team or a large infrastructure as it is a cloud-based solution. Users need to register on the website and can start using it right away, eliminating any third-party interference.

How Khareed was accepted 

Just like any new startup, at first, Khareed wasn't accepted into the Pakistani society and had to face resistance especially from the more traditional and "older generation" of businessmen.

Eventually, though, it was given the recognition it deserved. The customer experience has been "overwhelmingly positive" for it in the recent months especially as it has updated and added more functional features.

Khareed's target audience

Khareed is focused towards companies rather than individuals as it deals with bulk orders. Sethi explains that the emphasis has been largely on the fact that the vendors listed on the website are either manufacturers or wholesalers.

Pioneers like Rozee,  Zameen and Pakwheels were a great help when it came to building trust in the industry ensuring that start-ups could be relied upon.

"In the last six months, we have seen companies rapidly sign on to use our software. Each of our clients has given us valuable feedback and helped us further strengthen our product, and we hope to keep improving as we go along," said the hopeful CEO.




The future of Khareed

"We do want to continue growing and as our clientele and users expand, we want to branch out to other cities. Currently, we are serving clients in Lahore and Karachi" Sethi mentioned.

Khareed has a total of 12,507 unique vendors at the moment that is further divided into categories such as electronics, sports, textiles, machinery, lubricants and houseware.

Pakistani startups can now apply for Google Launchpad Accelerator programme

Sethi believes he has been able to accomplish a lot more now than he would have been able to 15-years-ago, primarily because of the digital advancement that he has been able to target and focus.

"Ten-years-ago we would not have been able to create Khareed at the cost that we have managed to."

Government's role

The government should have a more supportive approach towards startups and should realise the significance of an online platform in the current market. This should make it easier for them to raise funds and "take on investors" instead of adding more pressure and taxes, he said.

It must "continue to also support vocational education and training in other fields that affect the real economy" and "we need to rid ourselves of a white collar versus blue collar perception bias, and start valuing individuals' contribution" for Pakistan to succeed and grow as a nation, Sethi further added.