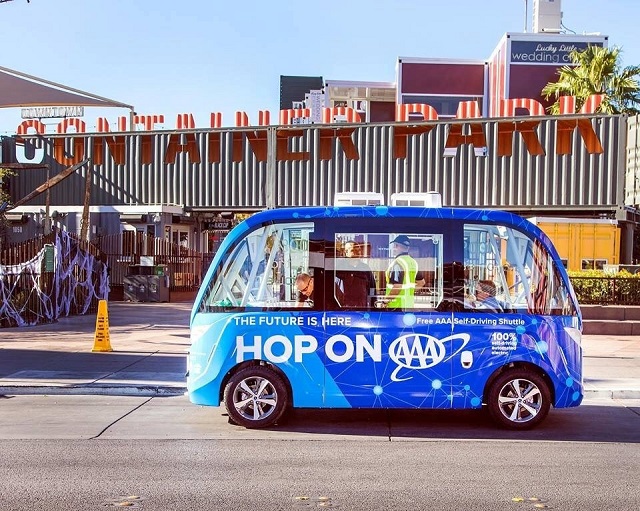 ---
A day after Alphabet owned Waymo announced its driverless services, a self-driving shuttle bus crashes on its first day of service.

Truck hit shuttle while shuttle was stopped. No major damage and no one hurt. @FOX5Vegas pic.twitter.com/RazYV4U6lN

— Kathleen Jacob FOX5 (@Kathleenjjacob) November 8, 2017

The shuttle was carrying several passengers and crashed in Downtown, Las Vegas. It was hit by an incoming delivery truck dispelling rumours that there was something wrong with self-driving algorithm used as the shuttle "did what it was supposed to do."

The shuttle service in Las Vegas is allowed to carry 15 passengers at a time, ferrying them from one place of the town to another. The service was to hit a maximum speed of 45km/h but usually travels at around 25km/h.

Self-driving startups race down a narrowing road

"Had the truck had the same sensing equipment that the shuttle has the accident would have been avoided. Testing of the shuttle will continue during the 12-month pilot in the downtown Innovation District," claimed a representative of the Las Vegas city government in an official note on Tumblr.

The driver and passengers remained unscathed while only the front bumper of the bus was damaged. According to the Tumblr note, the services were dropped for the rest of the day and the testing phase was to continue.

This article originally appeared on BBC.


COMMENTS
Comments are moderated and generally will be posted if they are on-topic and not abusive.
For more information, please see our Comments FAQ