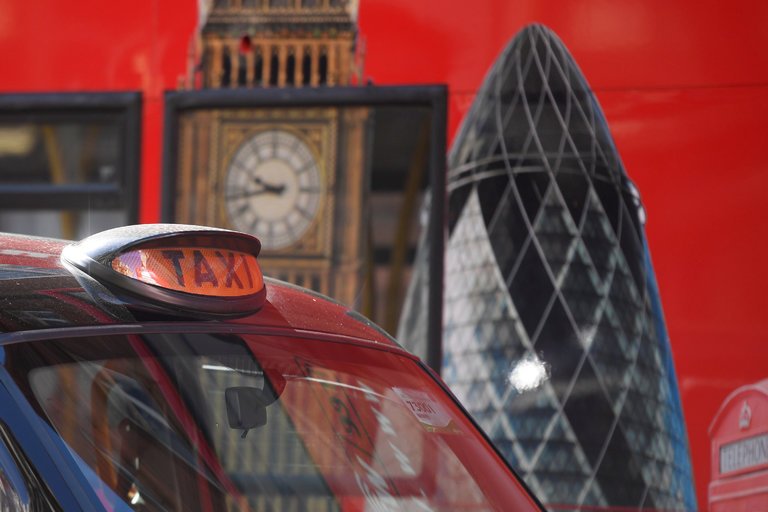 ---
ISLAMABAD: Pakistan on Sunday claimed that the United Kingdom has ordered the removal of anti-Pakistan advertisements from taxicabs in London after Pakistani authorities drew the attention of British authorities to the offensive material.

"On taking up the matter of pernicious anti-Pakistan campaign on London cabs by Pakistani High Commissioner Syed Ibne Abbas, Transport for London responded promptly and ordered the removal of offensive advertisements from cabs immediately," said a statement issued via Radio Pakistan.

"The company has confirmed it is initiating an inquiry into the matter and also assured of disciplinary action against the perpetrators of this malicious campaign," it added.

No official statement had been issued by the Pakistani Foreign Office or the British High Commission in Islamabad at the time this report was filed.

Recently, several pictures appeared on social media featuring cabs in London bearing 'Free Balochistan' livery – an obvious reference to the anti-state movement launched by Baloch insurgent groups that are reportedly patronised by India.


Just Spotted this taxi in London with Free Baluchistan Ad on it,
A frustrated attempt on our beloved country, Embassy must Tk it Seriously👎 pic.twitter.com/rFt9ncci8F

— Ihtisham Ul Haq (@iihtishamm) November 2, 2017


Anti-Pakistan ads on London cabs anger Islamabad

On November 3, Foreign Secretary Tehmina Janjua called in British High Commissioner Thomas Drew to convey "Pakistan's serious concern at the display of slogans on London cabs that directly attack Pakistan's territorial integrity and sovereignty."

According to Pakistan's FO, the high commissioner was informed that Pakistan, in line with the UN Charter, rejected actions and advertisements with "malicious content that impinge on our sovereignty and territorial integrity."  The issue was also being raised with the Foreign and Commonwealth Office by our High Commissioner in London, an FO statement said. "Pakistan is aware of the intentions of such sinister and malicious campaigns, which should not be allowed on the soil of a friendly country."

This is not the first time an anti-Pakistan campaign has surfaced in a western country. In September, Pakistan summoned Swiss envoy to protest over the emergence of 'Free Baluchistan' posters in Geneva that were launched by a group that has alleged connections with Balochistan Liberation Army (BLA), a terrorist organisation which is perpetrating terrorism and violence in Pakistan, allegedly at the behest of India.

Baloch insurgent leader Brahamdagh Bugti is living in self-exile in Switzerland. Hyrbyair Marri, another Baloch separatist who reportedly heads the BLA, was previously granted political asylum by Britain. Pakistan has sought the extradition of top Baloch insurgents and has opposed the grant of asylum to them by the foreign governments, but both Swiss and British authorities have not entertained Islamabad's related requests.

In Geneva, posters of Baloch terror group draw ire of Pakistani envoy

In a major breakthrough to Pakistani authorities in September, just days after anti-Pakistan posters emerged in Geneva, Ghazain Marri, a brother of Hyrbyair Marri and slain BLA militant Balach Marri, ended his 18-year self-exile and surrendered to security agencies in Quetta.

"I've spent 18 years in exile. Now, I want to live the rest of my life with my people," Ghazain told journalists from Dubai before arriving in Pakistan. He is presently facing cases for his alleged involvement in terrorist activities in Pakistan.




Banners in Switzerland calling for the freedom of Tripura Nagaland Manipur & Kashmir on metro busses & trams at the 36th session of UNHRC pic.twitter.com/v4S80VTkTA

— PTV News (@PTVNewsOfficial) September 25, 2017


In June, senior BLA commander Abdul Rasool surrendered to security forces. He was allegedly involved in terrorist activities across the province. Prior to that, in recent years, several other Baloch commanders and their respective groups announced giving up violence and surrendering to the security agencies.

"We welcome back those Baloch brothers who shun violence," Balochistan's Interior Minister Sarfraz Bugti told The Express Tribune. "There is a realisation among groups which were previously misguided by some anti-Pakistan elements that their activities would lead to nowhere. So, they are changing for good and are coming into the national fold."

However, the minister said zero tolerance would be shown for those insurgents who are working at the behest of anti-Pakistan elements to create unrest in Pakistan. "No mercy for those who challenge the writ of the state, try to create unrest on our soil and attempt to malign Pakistan." As result of security forces successful action in Balochistan and elsewhere, the outfits like BLA and Baloch Republican Army (BRA) have received major setbacks and their command and control centres have been destroyed, he said.

The elements behind anti-Pakistan campaigns are patronised and supported by India's intelligence agency RAW (Research and Analysis Wing), Bugti said. "Such elements have lost the plot. They have failed in their efforts to weaken Pakistan. Now, they are applying cowardly tactics."