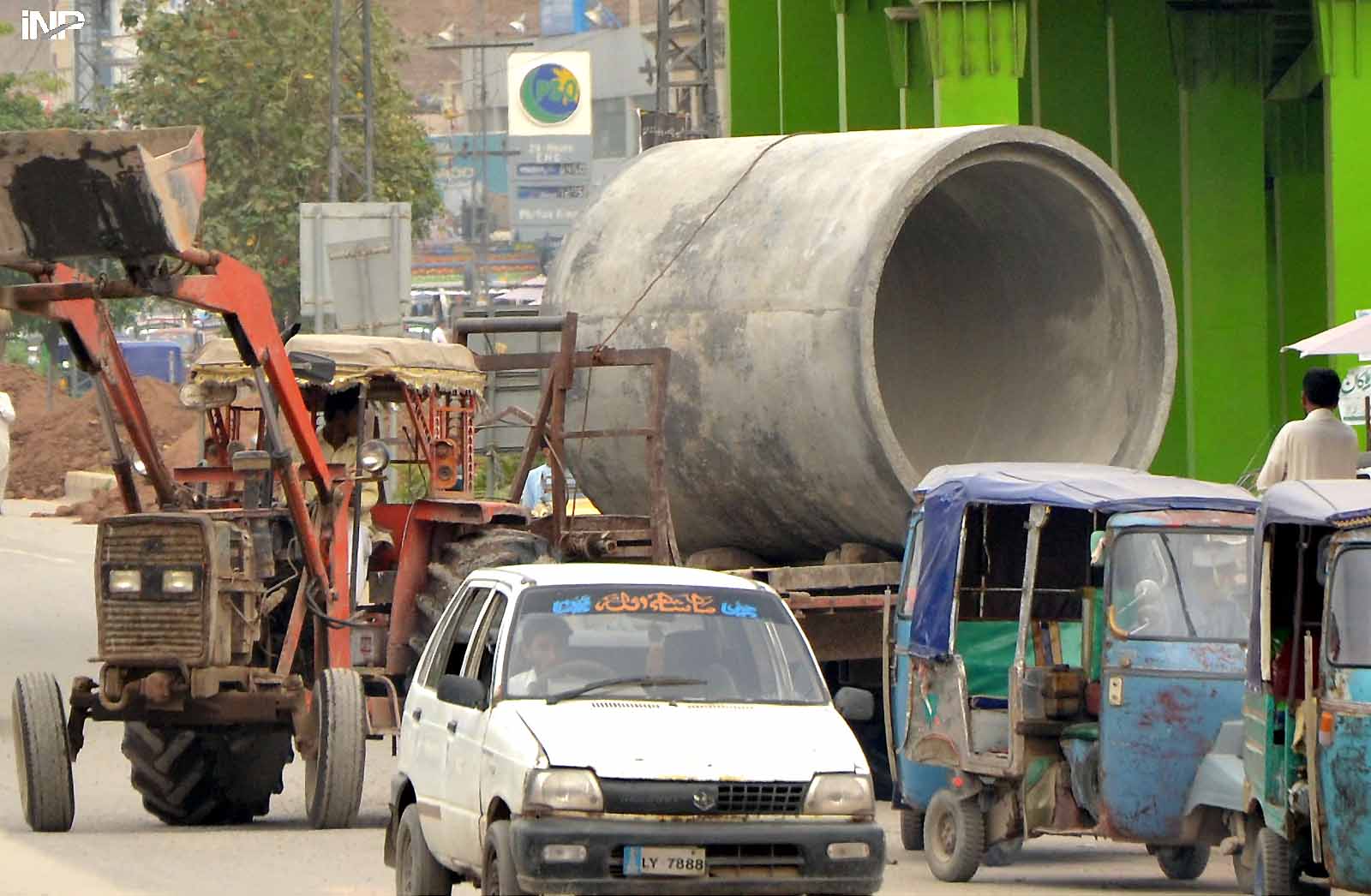 ---
ISLAMABAD: The National Highway Council (NHC) on Thursday gave approval to budget estimates for 2017-18 and the Five Year Development plan (2018-23).

The meeting of NHC was chaired by Federal Minister for Communications Hafiz Abdul Karim, and was attended by Minister of State for Communications Muhammad Junaid Chaudhry, Secretary Communications, Chairman National Highway Authority and other members of the council.

'NHA has launched road projects worth Rs1.4 trillion'

Around Rs320 billion were allocated for the year 2017-18 under the Public Sector Development Program (PSDP). A total of 85 major projects are currently under various phases of execution and included 72 ongoing and 13 new projects.

In addition, Rs2.46 billion were allocated for the annual maintenance of national highways including Rs0.25 billion for KKH Thakot-Kunjerab road and Rs0.075 billion for KKH Skardu road.

NHA Chairman Shahid Ashraf Tarar informed the meeting that the organization's revenue share showed a steady increase and reached around Rs25 billion over the last three years.

"The PSDP's budget allocation for NHA increased tremendously over the last few years. It stood at Rs63 billion in 2013-14, and rose to Rs320 billion in 2017-18," he said.

Road maintenance: NHA faces paucity of funds

Tarar added that NHA was currently executing projects worth over Rs1,400 billion scattered in all parts of the country.

"Under the China Pakistan Economic Corridor (CPEC), within the next two years the web of motorways will spread over 2,400 km," he said.

The council approved the decentralization of power in NHA and giving the rights to the four main zones of Pakistan, i.e. Central (Punjab), North (KPK), West (Balochistan) and South (Sindh), each headed by a Member (Eng.).

Also, the problem of overloading on the roads and its resulting damages were discussed in the meeting. The chairman informed the meeting that the major part of the development activity will be completed in the next five years with the completion of all the on-going and planned projects.

Chitral-Shandur road gets NHA thumbs-up

It was decided that a steering committee at the ministry to review the efforts already made would be formed. The committee would include representatives from Ministry of Communications, National Highway Authority, Motorway Police and private sector experts to hold negotiations with all the stakeholders and ensure the implementation of National Highway Safety Ordinance-2000.

The council also approved the proposal for the time-scale promotion of NHA employees, enhancement in rental ceiling for low paid employees, up to Rs10,000 and admissibility of utility allowance.