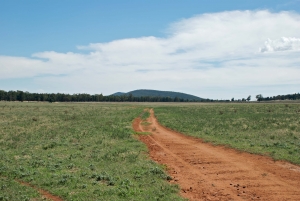 ---
MULTAN: Overseas Pakistanis are running from pillar to post to retrieve their land worth billions of rupees from the land grabbers. However, despite efforts by the affectees, Multan deputy commissioner and revenue officials failed to address their grievances and are allegedly demanding bribe from them to settle the matter.

Possession trumps title despite law against land grab

Complainants Musarrat Hussain, Mujahid Khan, Shahid Raza and Sabir Hussain submitted complaints to Overseas Pakistanis Commission (OPC) Punjab Commissioner Afzaal Bhatti regarding negligence of the authorities concerned to free occupied land from the land grabbers. They alleged that a plot worth Rs10 million in Jehangirabad and others were occupied by land grabbers. On the occasion, Afzaal Bhatti assured them that their grievances would be redressed at the earliest.

He added the innovative step of establishment of OPC was taken to safeguard the rights and investments of overseas Pakistanis, especially in Punjab. "The ratio of resolved complaints of expatriate Pakistanis in Multan division is encouraging which depicts efforts of the civil and police administration," he maintained. Bhatti stressed the need to make collective efforts to resolve issues of expat Pakistanis.

After a short break: Land grabbers back to the farm in Malpur

He said the role of district administrations and police was of great significance in this regard. The OPC Punjab chief said that the complaints could be addressed at an early stage provided the field officers at district and division levels give quick input.

OPC DG Syed Javed Iqbal Bokhari disclosed that designated courts had been set up in the province on the directives of Lahore High Court to deal with the cases of overseas Pakistanis at district level.

Published in The Express Tribune, October 26th, 2017.