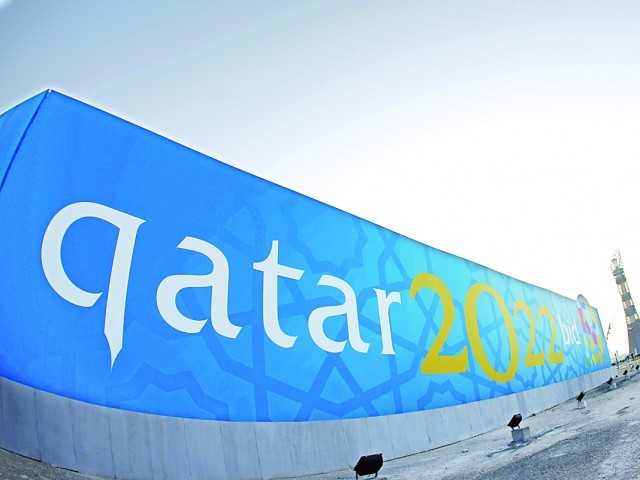 ---
DOHA: World Cup 2022 host Qatar, under global scrutiny over its alleged ill-treatment of migrant labourers, is to introduce a minimum wage for workers, official state media said Wednesday.

Qatar News Agency also announced that the gas-rich emirate has signed bilateral accords with 36 countries from which it draws most of its two-million-strong foreign workforce, to provide legal protection for workers headed to the Gulf.

The announcements came on the eve of an International Labour Organisation (ILO) meeting that could see the launch of a formal investigation by the UN agency into Qatar's treatment of migrant workers.

The minimum wage initiative and the agreements were announced by Issa Saad al-Jafali al-Nuaimi, minister of administrative development, labour and social affairs, during a meeting with foreign diplomats.

A minimum wage would aim to "meet the necessary needs of the worker to live at an appropriate humanitarian level", said the minister, quoted by QNA.

Qatar introduces visa on arrival for Pakistani nationals

No details were given of when the minimum wage would be introduced or at what level.

Workers in Qatar, unions and rights groups have claimed that many have been lured to work in the Gulf for wages considerably less than they had been promised.

There has also been widespread criticism that a large number of workers are not paid their salaries on time, leading to hardship for the most vulnerable.

In February 2015, Qatar introduced the Wage Protection System, a major reform, designed to ensure workers receive their salaries electronically, either fortnightly or monthly.

The ILO meeting starting on Thursday in Geneva is expected to run until November 9, with Qatar being discussed towards the end of the meeting.

If the UN agency decides to launch an investigation, it could prove embarrassing for Qatar and other organisations, including world football's governing body, FIFA.
COMMENTS
Comments are moderated and generally will be posted if they are on-topic and not abusive.
For more information, please see our Comments FAQ