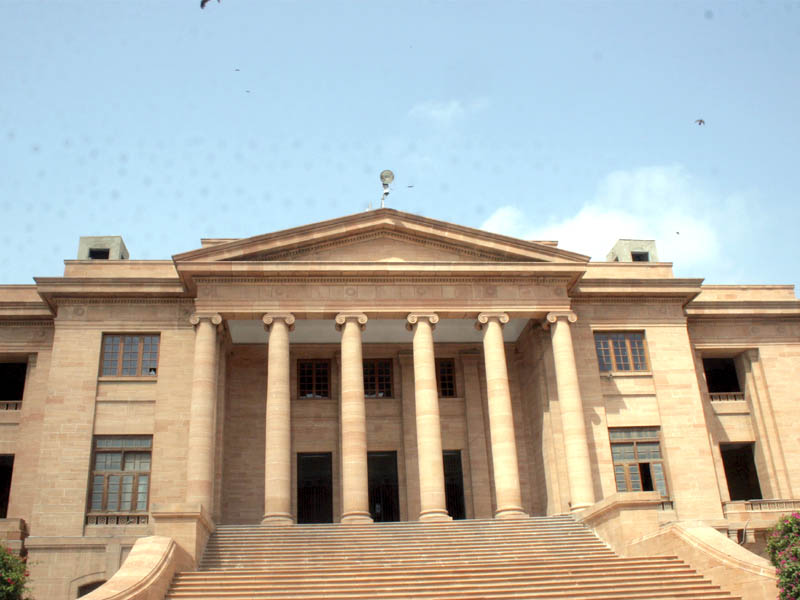 ---
KARACHI: Though the provincial government has assured the Sindh High Court (SHC) of their cooperation in removing officers who have returned bungled money to the National Accountability Bureau (NAB) through its voluntarily return programme, it seems that many influential bureaucrats will be spared during this process.

Official sources told The Express Tribune that of a total 482 employees, more than 300 have been removed from their positions but no action has been taken against many influential officers working on important posts. "This indicates the government's intentions. Government officials always misguide the court by submitting lists and mentioning the names of those officers who have not actually been removed from their posts," said an official in the services, general administration and coordination department. "I think the same is being repeated here," he lamented.

Officers who have not been served show-cause notices include Korangi Deputy Commissioner Mehdi Shah, who also happens to be the chief minister's brother-in-law. "He entered the voluntary return programme and returned the amount to NAB, but still works as DC," an official complained, adding that Qadir Bux Rind, chairperson of the Sindh Text Book Board, Jamshoro is another non-cadre officer working on the same position.

Sindh govt summons names of corrupt officials

"He had returned Rs2.6 million to NAB. Since he is influential, so no one can take action against him," sources said, adding that Local Government Deputy Secretary Saleem Baloch, West Assistant Commissioner G Mohammad Korejo and Jacobabad Deputy Commissioner Agha Shahnawaz are other officers who have not yet been served show-cause notices.

"Around 29 officers in the local government department entered the voluntary return programme by returning millions of rupees to NAB, but no one has received show-cause notices yet," sources said, adding that the same is the situation in the finance department.

"Education is the department where the majority of employees who entered the voluntary return programme have been removed from their positions," revealed the sources, adding that the number of employees removed from their posts in the education department stands at around 200.  "No one is being removed from service, but these officers have been transferred from their positions with directives to report to the [higher authorities]," said Advocate-General Barrister Zamir Ghumro. "This is being done in the light of the court orders. After removing them, the government will initiate inquiries against these employees," he explained, adding that action will be taken across the board.

Court orders removal of 500 'cleared' officials

On the other hand, there are around 462 bureaucrats who are now facing inquiries before NAB and have not returned the allegedly misappropriated sums. These senior officers are working on coveted positions in various departments.

"Many of them are blue-eyed boys of the government, who can retain their positions," a senior official said, adding that Jails Inspector-General Nurat Mangan, Special Irrigation Secretary Ahmed Junaid Memon, General Administration Secretary Shazia Rizvi, Karachi Water and Sewerage Board Managing Director Hashim Raza Zaidi, Hyderabad DIG Khadim Rind, Sindh Reform Support Programme chief Faisal Uquali, Anti Encroachment Director Dr Farooq and SSP Khalid Mustafa Korai are among officers who will keep their posts despite their alleged corruption.

Law Minister Ziaul Hasan Lanjar, while speaking to the media, said the government cannot take action against these officers because they have gotten stay orders from the court.  "How can we take action when the court has retained their positions?" he asked.