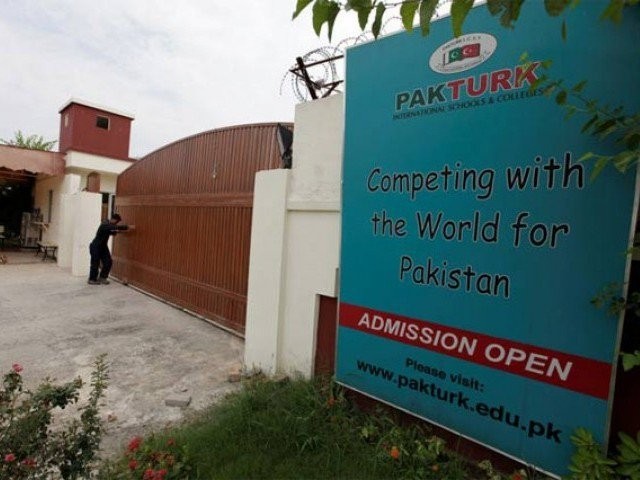 ---
KARACHI: Teachers of Pak-Turk schools have requested the Pakistani government to let them live as immigrants in the country.
They made this demand while addressing a press conference at the Karachi Press Club on Saturday. "We have been jobless for the past year," said a teacher.
"We condemn Turkish families' deportations," said Abdul Ghani, a teacher at the Pak-Turk School. He added that he, along with other teachers, had been working in Pakistan for 22 years and had taught children through good and bad times. "In 2016, the government declined our visa extension and directed us to go back to Turkey with our families," he bemoaned.

LHC orders Pak-Turk school teachers be put on ECL

He added that Turkish teachers wished for Pakistan's development and had helped deserving students gain an education so they acquire opportunities to study abroad.
"We inculcated the idea of working towards prosperity and unity among students and helped them make Pakistan proud on various platforms," he added.

Pak-Turk alumni rally for release of 'abducted' family

He claimed that Turkish teachers had been facing several issues for 2016 as the passports of their families had expired and extension was not being granted to them. "We do not belong to any political party," he said. He requested the Pakistani government to grant Turkish teachers permission to reside in the country and not make them suffer for something they had not done.