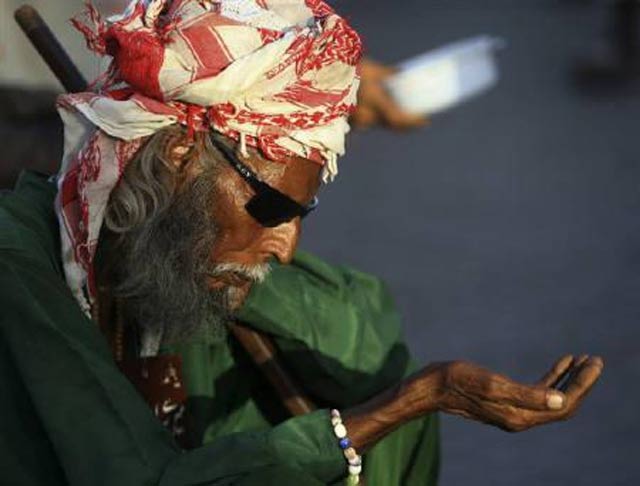 ---
ISLAMABAD: In a bid to avoid earning a bad name for the country, Interior Minister Ahsan Iqbal has directed the Federal Investigation Agency (FIA) to initiate crackdown against Pakistani beggars involved in begging in foreign countries, especially the Kingdom of Saudi Arabia.

Apart from this directive, the interior minister issued a host of other orders at a meeting held to review the performance of FIA at the agency's headquarters on Thursday. Director General of FIA, Bashir Memon, briefed the interior minister over the performance.

Some people of Pakistan reportedly take people to Mecca and Madina on the pretext of providing them with jobs. Upon arrival there, they tell the job-seekers to beg. Having no other alternative, as they have no roof over their heads and no money to put one over them, they fall in line. Apart from these destitute people, others go to such places especially to beg for money.

Easing tension: Ahsan Iqbal will jet off to US this week

The interior minister also ordered the FIA to take effective measures against elements involved in creating extremism, anarchy and disorder via social media.

He said the FIA has to play an effective role in controlling cybercrime as anti-state forces want to create anarchy in the country via social media.

Emphasising on employing zero-tolerance policy regarding corruption in law enforcement agencies, Iqbal issued orders to remove black sheep from within the ranks of the FIA.

He said the FIA should be rebuilt and made an exemplary institution by developing its foundation on modern lines.

"Latest technology must be used to curb crime. The FIA Academy should be rebuilt and must be made a model-training institute," he said, adding that officials of neighbouring countries, with whom Pakistan enjoys good relations, should be made part of the training programmes as well.

He also ordered the FIA to take effective measures to control human trafficking. "Human trafficking damages a country's goodwill," he added.

He also told the FIA officials to behave pleasantly with passengers at airports.

In order to motivate officers, the interior minister also issued directives to award better perks and privileges to the ones performing exemplarily well.