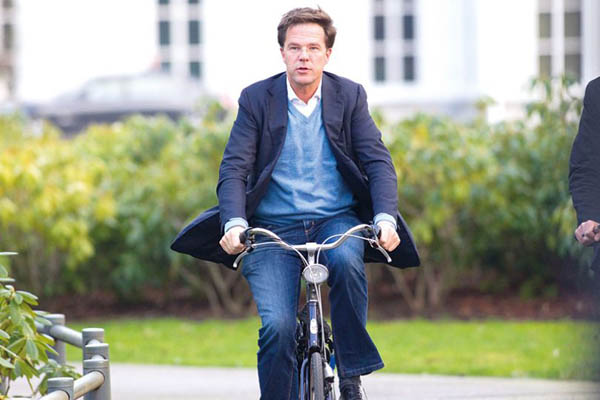 ---
While VIP culture is much fret about in Pakistan and the elite don't seem to shun the practice anguishing the masses, the Dutch prime minister has set an example for the world leaders to follow.

In a photo viral on social media, prime minister of the Netherlands Mark Rutte was recently spotted parking his bike outside the palace as he arrived to meet the king.


Our prime minister had a meeting with our king so he biked over and parked in front of the palace. 🇳🇱❤️ pic.twitter.com/N5X4PXa5ku

— Robert Gaal (@robertgaal) October 14, 2017


Interestingly, this isn't the first time that Rutte was seen with a bike sans VIP protocol. In June this year, the premier gifted a bike to Indian prime minister Narendra Modi as both were pictured together following a meeting.




One can hope that the VIP culture rampant in Pakistan is also dealt with in pursuance with the aspirations of the masses, and the leaders here also set an example for the world leaders to follow.
COMMENTS (4)
Comments are moderated and generally will be posted if they are on-topic and not abusive.
For more information, please see our Comments FAQ