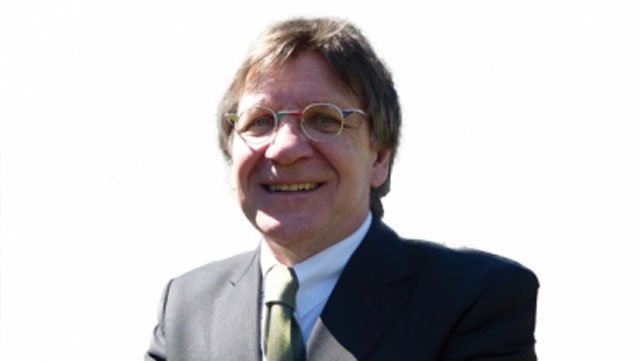 ---
ISLAMABAD: Federal Investigation Agency (FIA) is still investigating corruption charges against former acting CEO of Pakistan International Airlines (PIA), Bernd Hildenbrand - a German national - who went abroad for a month under a special exemption despite his name being on the Exit Control List (ECL).

Sources in the FIA informed The Express Tribune that no FIR has been registered against him and that the investigation into the case has reached no conclusion.

PIA's ex-CEO fails to return to Pakistan

The sources went on to say that although the investigation is progressing slowly owing to his absence in the country, they have already ruled out contacting Interpol, to bring him back to Pakistan against his charges.

However, according to protocol, Pakistan cannot contact international security agencies until a formal case is registered against the accused here.

"Hildenbrand will appear before the body whenever he is required to," said the FIA sources. However, whether or not he will ever return to Pakistan is not confirmed.

PIA CEO barred from travelling abroad

Hildenbrand was slapped with serious allegations of corruption and although his name was put on the ECL, the Ministry of Interior gave him special permission to fly out for a month in May. He was due back in the country in June, but even though it is October there is no sign of him.

Both the houses of parliament have also taken note of his corruption and during the last National Assembly session, the lawmakers, in reply to Shazia Marri's question, were informed that Hildenbrand had indeed sold a PIA aeroplane to a museum in Germany.

A non-functioning plane, A310, bearing registration number AP-BAQ, was sold for 47,500 euros or Rs 59,09,912 (according to the current exchange rate) to a museum in the city of Leipzig in Germany, after Hildenbrand's approval.

Acting CEO of PIA removed from post

The written reply went on to state that discrepancies were found in the sale of the aircraft and that it violated the PPRA rules 2014. It also added that when an internal inquiry was carried out in PIA, Hildenbrand was found guilty of the violations.

He is also charged with borrowing planes from other countries at double the market price. He rented a plane from Sri Lankan airlines for $8,000 an hour for PIA, as opposed to the standard rate of $4,000 per hour.

Despite the charges, relevant authorities are not pursuing the case as seriously as they should and Hildenbrand's absence is not helping the investigation either.