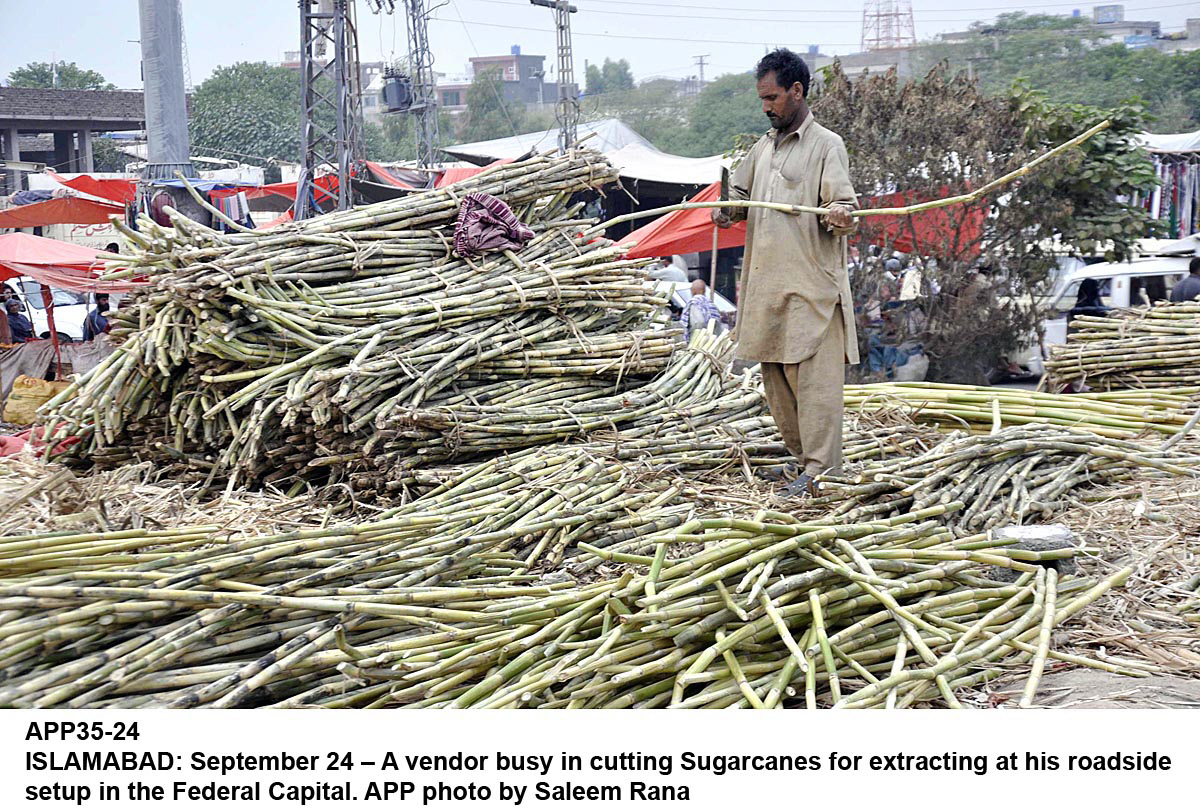 ---
HYDERABAD: The Sindh Chamber of Agriculture (SCA), a farmers' lobbying group, has asked the provincial government to fix the buying rate of the sugarcane crop at Rs250 per 40 kilogrammes (kg). The chamber also demanded the official start of the cane crushing season in the province from November 1, during a meeting in Hyderabad on Sunday.

The meeting was attended by growers from Karachi, Sukkur, Sanghar, Ghotki and other districts through video link. SCA President Dr Syed Nadeem Qamar, who also heads the National Institute of Cardiovascular Diseases, Karachi, said the sugar mills were supposed to burn the boilers by October 15 under the law to mark beginning of the crushing season. "The Sindh government should immediately act to fix the price and begin the season from November 1."

The meeting was informed that last year the cane crop was grown on 320,000 hectares in Sindh while the harvest stood at 180.1 million tons. However, in their report to the Sindh cane commissioner, the sugar mills stated the figure of 219 million tons.

SCA urges Sindh govt to settle issues of cane crushing, pricing

"This proves that more than 38 million tons of sugarcane was bought from Punjab in violation of the law," reads a statement issued by the SCA. "And then the sugar mills complain that Sindh is producing more cane crop [than] the mills' requirement."

The farmers decried that the Sindh government failed to enforce the ban on inter-provincial sale of the cane crop. They complained that it was one of the reasons that the rate of sugarcane in Sindh has not increased above Rs182 per 40kg during the last six years.

The farmers also demanded the government fix Rs1,200 per 40kg support price for the rice crop.