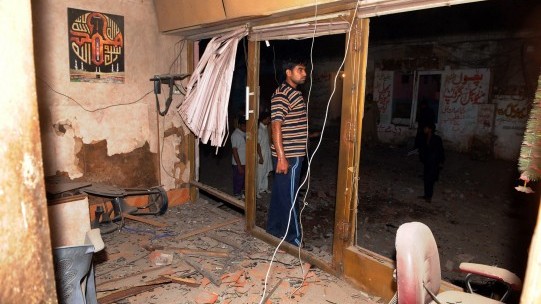 ---
LAHORE: No major breakthrough has been made in investigations into the five low intensity explosions in Lahore on Friday.

The explosions went off at the Tibbi area of Old Lahore, shortly after an SMS warning was sent out by a group calling itself the Difa-e-Nazariyae- Pakistan Tanzeem.

Police officials note that the blasts were similar to those that occurred at Peru Cafe, Al Hamra cultural complex and Iqbal town areas of Lahore earlier this year. Investigators have collected evidences from the blasts sites and recorded the statement of eyewitnesses.

According to the bomb disposal squad around 200 to 500 grams of explosives were used.

A case has been registered against unkown terrorists under the anti-terrorism act.