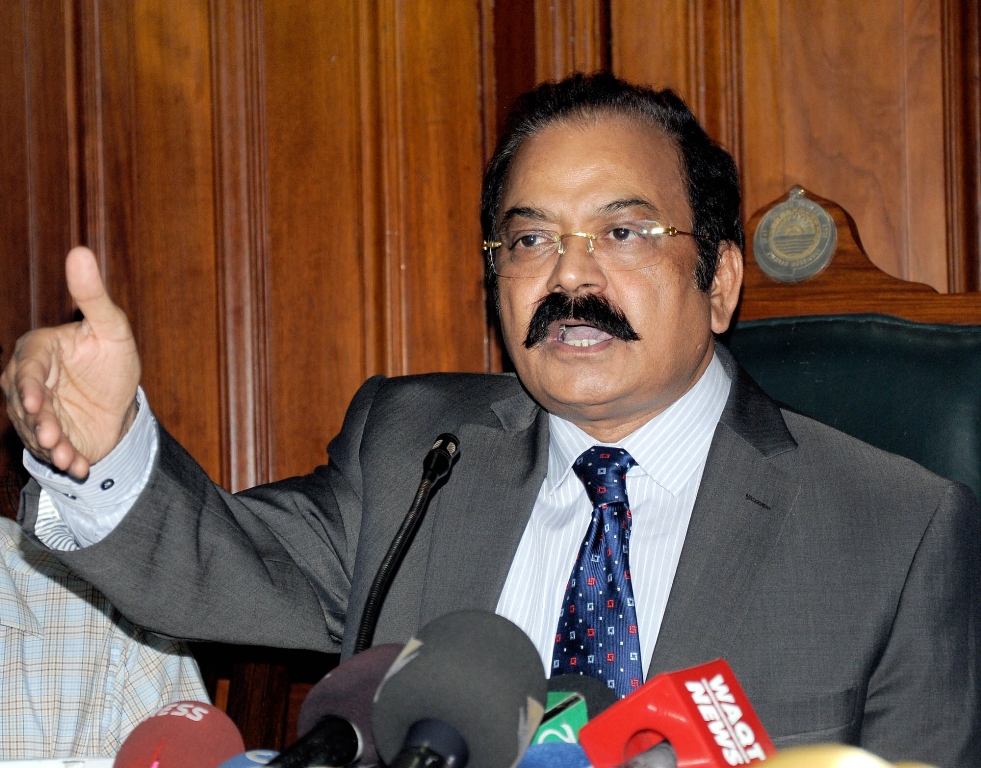 ---
LAHORE: The Lahore High Court Bar Association (LHCBA) on Friday passed a resolution cancelling the bar membership of Law Minister Rana Sanaullah and imposing a life ban on his entry into the premises in a strong reaction to his statement in favour of the Ahmadi community.

A local TV channel had quoted Sanaullah as saying that "Ulema consider Ahmadis as Muslims. They offer all prayers and give Azan, but the conflict is Khatm-e-Nabuwwat." He also said that the matter of Ahmadis' recruitment to the armed forces should also not be discussed as it would fan strong reaction.

His statement angered all segments of society, including the lawyers.

The LHCBA held a general house meeting in which a large number of lawyers voted in favour of a resolution demanding cancellation of the bar membership of Sanaullah as well as banning his entry into the premises.

PML-N's Capt Safdar seeks ban on hiring Ahmadis in military and judiciary

LHCBA Vice President Rashid Lodhi moved the resolution before the general house, which the majority of lawyers unanimously accepted.

Addressing the bar members, secretary Amir Saeed Rawn said a Muslim is a person who believes in Khatm-e-Nabuwwat i.e. the Finality of Prophethood of Holy Prophet (PBUH). He strongly condemned Sanaullah's statement favouring Ahmadis.

Rawn said that Sanaullah's statement was in violation of the Constitution in which Ahmadis were declared non-Muslims.

Lodhi said that a man could not be a Muslim unless and until he believed in Khatm-e-Nabuwwat.

Lawyers present on the occasion chanted slogans against Sanaullah and said he would continue to face the ban until he openly called Ahmadis non-Muslims.