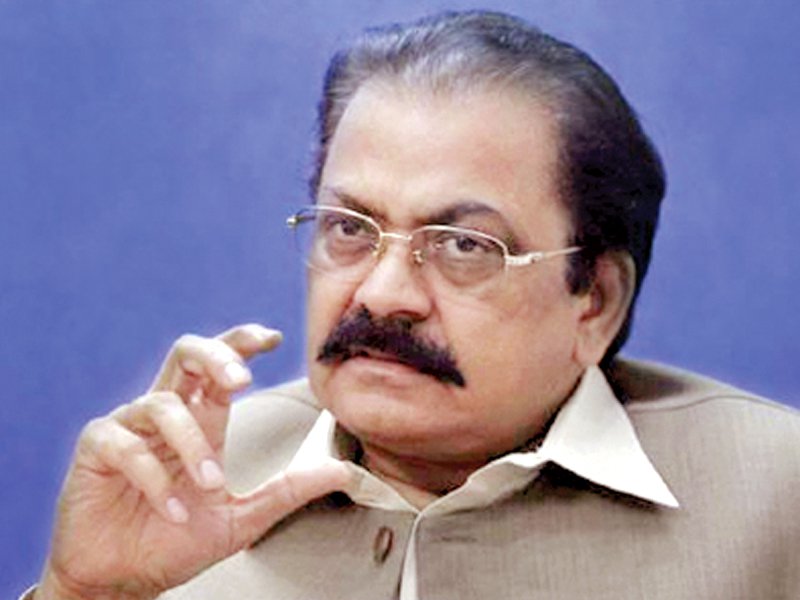 ---
LAHORE ': Punjab Law Minister Rana Sanaullah has said that religious liberty regarding preaching of Islam has not been given to the Ahmadi community as they do not believe in Khatm-e-Nabuwwat.

"Ahmadis have not declared themselves non-Muslims and pretend to be Muslims as they quote Quranic verses in their books, newspapers and digests for which they have not been permitted," said the law minister while addressing a press conference at the Punjab Assembly on Friday.

Contradicting a statement attributed to him that "Ahmadis are Muslims and are not non-Muslims", Sanaullah said his party's stance over the issue "is very clear" that "Khatm-e-Nabuwwat is the basic constituent of a Muslim's belief".

PML-N's Capt Safdar seeks ban on hiring Ahmadis in military and judiciary

He said it is also the obligation of Ahmadis to accept themselves as non-Muslims, adding that those not believing in Khatm-e-Nabuwwat could not be declared Muslims "which is why Ahmadis are not Muslims".

"It is clearly mentioned in our Constitution that Ahmadis are not Muslims," he said, adding that the Constitution promised complete protection of the civil and religious liberty given to all non-Muslim minorities.

The provincial minister said it was the state's responsibility to protect the lives and properties of the minorities. He also demanded of the Ulema to keep an eye on those using religion for their political motives.

PM to seek 'explanation' from Capt Safdar over tirade against Ahmadiyya community

The PML-N leader condemned the accountability court incident "in which lawyers were beaten up and women lawyers were manhandled". He demanded punishment for those responsible for the incident after a thorough probe by the NAB court.

Replying to a query regarding the cancellation of his Lahore High Court Bar Association membership, he said the bar did not belong to 15 to 20 people. The bar president belonged to the Hamid Khan group which was affiliated with their rival party while its secretary Amir Saeed Rawn belonged to the Chaudhry group, he added.
COMMENTS (2)
Comments are moderated and generally will be posted if they are on-topic and not abusive.
For more information, please see our Comments FAQ