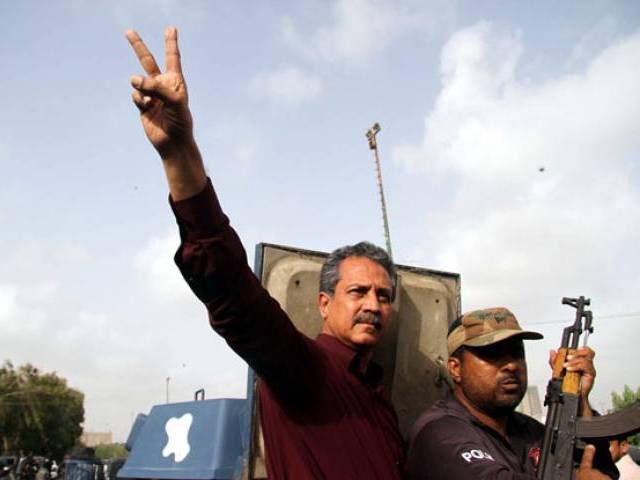 ---
KARACHI: The major problem of Karachi lies with its sewerage system and if that is resolved, all other issues of the city will be resolved.

Karachi Mayor Wasim Akhtar said this while examining a nullah in New Karachi on Friday. The cleanliness campaign is in the second phase in 15 union councils of District Central, the mayor said, adding that except the local body representatives, no one was doing any work in the city.

The mayor claimed that the issue of garbage had been unattended in Karachi for many years. "A private organisation, Bahria Town, is helping us lift the garbage," he said, adding that in the first phase, 50,000 tons of garbage is being lifted. He thanked Bahria Town for helping the civic bodies in 'clearing the backlog of garbage in the city' and for donating Rs10 billion to solve the issues of Karachi.

Mustafa Kamal wants special package for Karachi residents

Akhtar also urged the citizens to throw garbage in bins and keep their surroundings clean.

Admonishing the Karachi Water and Sewerage Board (KWSB), the mayor said water is available in hydrants, but it is not being provided to schools and houses. People have to stand in long queues to get tap water, Akhtar remarked. "When will the poor get access to water?"

Citizens who pay taxes are living miserable lives, the mayor said, adding that no one knew where the funds from the National Finance Commission and Provincial Finance Commission awards were being spent. Coming down hard on the provincial government, he asked where the money allocated for the development projects was being utilised. "I do not see any development projects in Karachi," he said.

SSWMB devolution case: Govt, KMC counsels take conflicting positions

The mayor was of the view that the dilapidated sewerage system was the major issue in Karachi. However, the KWSB had not taken any steps to improve the situation and the provincial government did not hold the KWSB accountable for its gross negligence, he claimed.

The mayor was accompanied by Muttahida Qaumi Movement MNA Shaikh Salahuddin, District Municipal Corporation Central Chairman Rehan Hashmi, representative of Bahria Town Zulfiqar Memon and senior officials of the Karachi Metropolitan Corporation.

Responding to the mayor's tirade against the provincial government, the leader of opposition in city council, Karamullah Waqasi, declared Akhtar as root of all the problems in the city.

Karachi mayor distributes biodegradable garbage bags among citizens

Waqasi blamed the mayor for utilising his position for his personal gains rather than working to improve the deteriorated infrastructure of the city. He also accused Akhtar of recruiting ghost employees in the civic bodies.
COMMENTS
Comments are moderated and generally will be posted if they are on-topic and not abusive.
For more information, please see our Comments FAQ