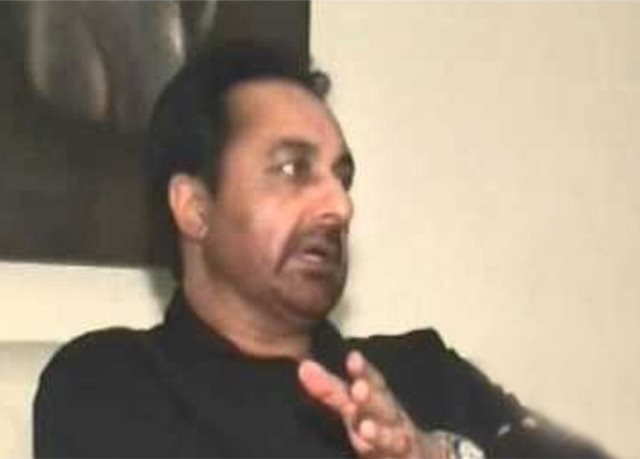 ---
QUETTA: Ghazain Marri, former Home Minister of Balochistan, was rearrested by police in a fresh case shortly after a Balochistan High Court division bench ordered his release on Tuesday.

The bench, comprising Justice Jamal Mandokhail and Justice Nazeer Langove, was hearing the petition filed by Marri through his lawyer over his re-arrest on September 29. The court on Tuesday declared his detention illegal and ordered the authorities to immediately set him free.

Arbab Tahir, Ghazain Marri's lawyer, during the hearing informed the court that his client had ended his 18-year self-exile to face the case filed against him. "Despite having bail the Home Department had sent Nawabzada Ghazain to prison under the Maintenance of Public Order Ordinance," he told the court.

Ghazain challenges re-arrest in BHC

Meanwhile, additional deputy commissioner told the court that the accused was arrested under the directions of the home ministry.

However, Justice Mandokhail who was annoyed by the home ministry's failure to submit their reply remarked: "Despite receiving court summons on October 4 the home department has still no submitted their answer." He added that the case will not proceed if the department does not submit its reply in the next six days.

The former home minister was taken into custody soon after he arrived at the Quetta airport, ending his self-exile. However, Marri was rearrested on September 29 under the MPO after he had availed bail in previous cases.

The chieftain of the Marri tribe faces multiple cases, including one registered by the Levies for attacking their station in Kohlu. He is also nominated in the assassination of BHC's Justice Nawaz Marri.

Ghazain after he was rearrested on Tuesday was moved to the District Prison in Quetta. However, it is not clear whether he has been detained in an old case or a new one has been registered against him.