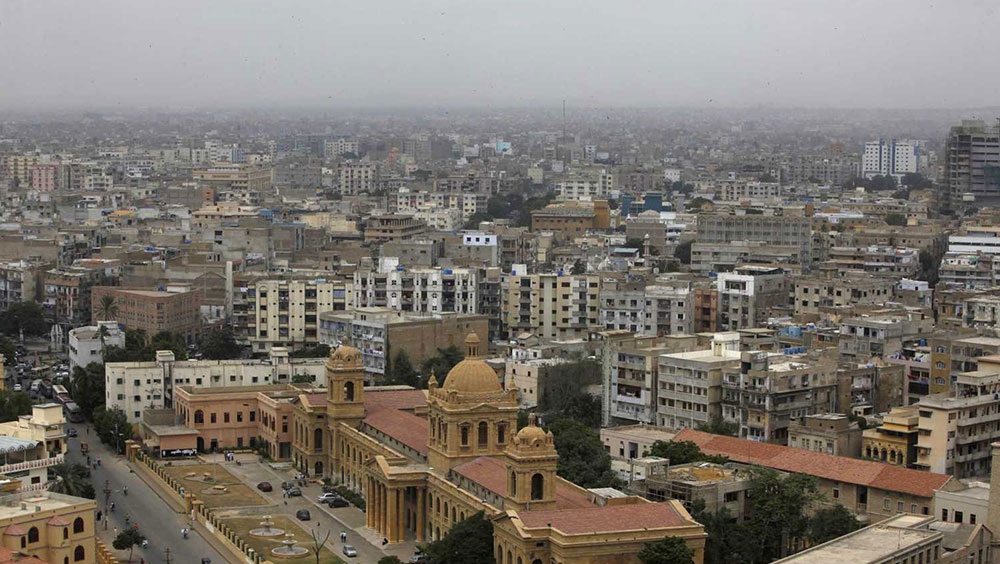 ---
ISLAMABAD: The Pakistan government has managed to restrict the overall budget deficit to Rs324 billion in the first quarter in the wake of strict controls over federal development spending, giving early hopes of fiscal discipline in an election year.

In July-September quarter of the current fiscal year, the budget deficit of Rs324 billion was equal to 0.9% of gross domestic product (GDP), announced the Ministry of Finance on Monday.

Finance Minister Ishaq Dar chaired a meeting to review provisional fiscal accounts of the first quarter and decided to release the figures. The results were contrary to expectations of a high budget deficit due to 2018 being an election year.

Revenue from CPEC will increase more than state's budget: experts

The first quarter closed on strong fiscal performance, remarked Finance Secretary Shahid Mehmood.

The 0.9% deficit was in line with the annual target of 4.1% or Rs1.479 trillion. However, the continuation of fiscal discipline will depend on the ability of federal and provincial governments to show restraint in coming months as well.

The budget deficit - difference between income and expenditure - was about 26% lower than the same period of previous fiscal year.

In the first quarter of last year, the gap was recorded at Rs438 billion or 1.3% of GDP. The federal government had closed last year at a record deficit of Rs1.863 trillion.

The Rs324-billion deficit in first quarter had been achieved due to robust tax collection and lower expenditure, said the finance ministry. Reduced fiscal deficit meant lower public debt accumulation, which supported alignment to the targets defined in the amended Fiscal Responsibility and Debt Limitation Act, it added.

The federal development spending stood below Rs80 billion or 8% of the annual budget of Rs1.001 trillion. The finance ministry did not loosen public purse strings and released about 46% of the budget sanctioned by the planning ministry for the first quarter. The planning ministry had authorised Rs169.2-billion spending for the quarter.

A Dar-ing move to understate Pakistan's budget deficit


CREATIVE COMMONS

"Expenditures on defence and interest on loans were also within limits," commented an official of the finance ministry.

He said the ministry tried hard to make sure that things did not slip out of hands after poor results in the last fiscal year.

Provincial governments recorded a cash surplus of Rs80 billion out of the Rs570 billion that the federal government transferred as their share under the seventh National Finance Commission award.

The amount represented 37% increase in transfers to the provinces as in first quarter of the previous fiscal year they had received Rs416 billion.

There are doubts about the continuation of this positive trend, however. In the first quarter of previous year, the provinces had also shown Rs80.5 billion in cash surplus but they closed the year with Rs163-billion deficit.

The finance secretary stated that provisional data suggested that the FBR's tax collection remained robust. Total collection stood at Rs765 billion in July-September 2017, a growth of over 20% compared to the same period of last year.

Owing to the higher tax collection, the funds transferred to the provinces also increased substantially.

Pakistan's debt burden high, deficit to exceed official projections: Moody's

The federal government maintained a strict fiscal discipline. Against an expenditure of Rs914 billion in the first quarter of last year, it spent Rs894 billion in the first quarter of this year, which was about 2% lower.

In a statement, the finance minister reiterated the government's resolve to continue to move on the path of fiscal discipline. He directed officials to ensure the achievement of fiscal targets in the remaining three quarters of the current year.

He stressed the need for keeping focus on accelerating economic growth for a consistent reduction in unemployment and poverty.

Published in The Express Tribune, October 10th, 2017.

Like Business on Facebook, follow @TribuneBiz on Twitter to stay informed and join in the conversation.
COMMENTS
Comments are moderated and generally will be posted if they are on-topic and not abusive.
For more information, please see our Comments FAQ