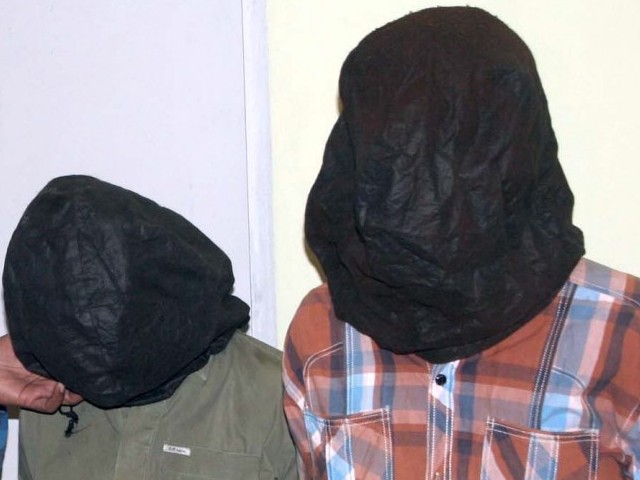 ---
ISLAMABAD: The Special Investigation Unit (SIU) of Islamabad Police has arrested two drug peddlers and recovered narcotics from them, a police spokesperson said on Thursday.

He said that a team of the SIU headed by Deputy Superintendent of Police (DSP) Ashraf Shah arrested Waris Masih and Ashfaq for supplying heroin and hashish to educational institutions.

Drugs on campus: Student-suppliers sent to jail on remand

The two, who were apprehended by separate police squads, were carrying 1.01 kilogrammes of hashish and 120 grammes of heroin.

SSP Islamabad Sajid Kiani directed all police officials to remain vigilant in their respective areas and ensure that those involved in drug pushing are arrested.

SSP Kiani urged citizens to report suspicious activity to the social media cell of the Islamabad police, assuring that the name of the informant would be kept a secret.

Published in The Express Tribune, October 6th, 2017.
COMMENTS (1)
Comments are moderated and generally will be posted if they are on-topic and not abusive.
For more information, please see our Comments FAQ