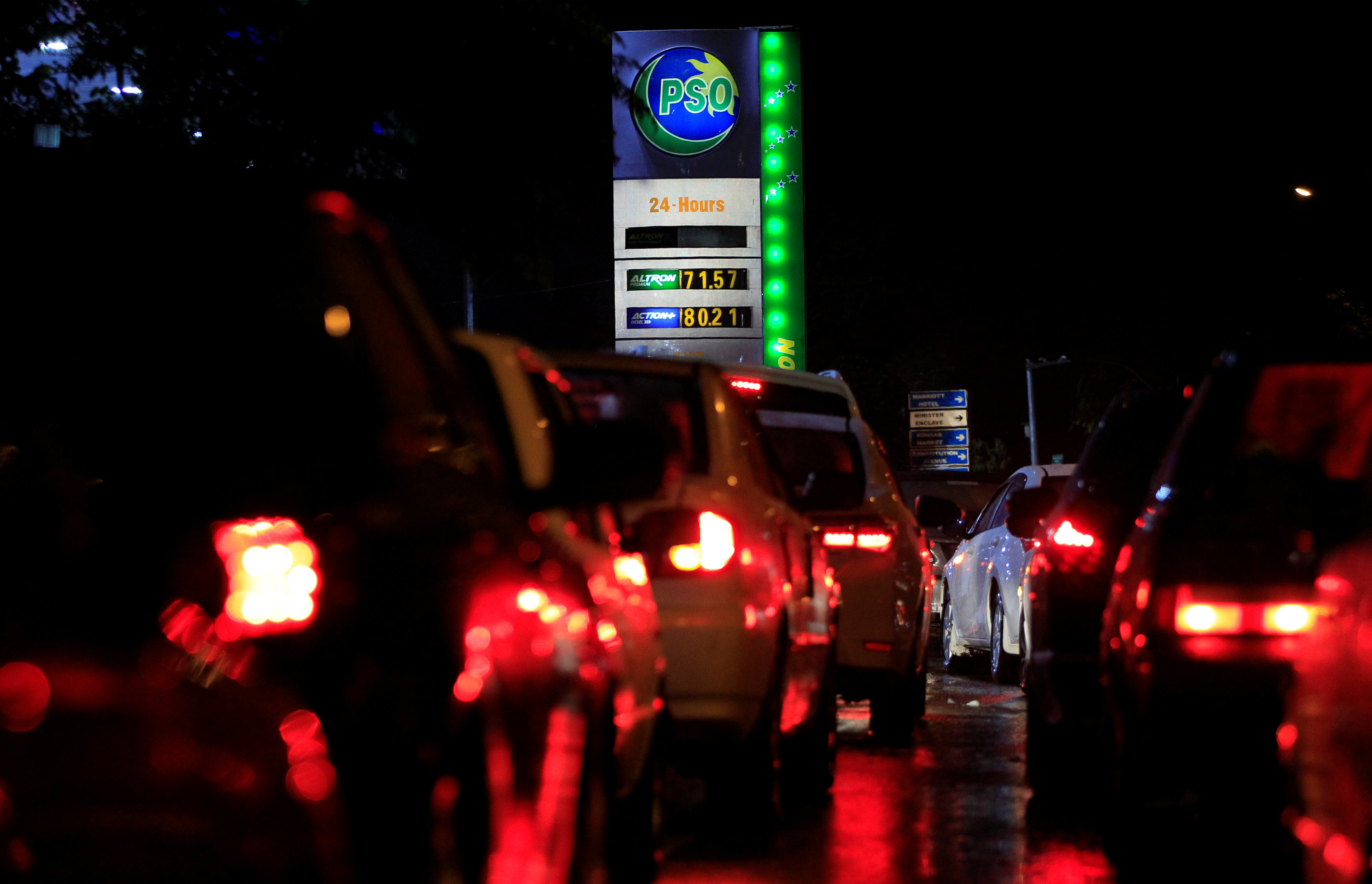 ---
KARACHI: Fuel oil sales inched up 3% to 2.16 million tons in September 2017 primarily on the back of a significant surge in demand for petrol and diesel from motorcyclists, car and heavy vehicle owners, according to provisional data released on Wednesday.

"Year-on-year growth in POL (petroleum, oil and lubricant) sales will be attributed mainly to higher retail fuel sales...where automobile sales (up 36% fiscal year to date) remain strong," Taurus Securities commented.

Brokerage houses reported that sales of petrol (motor gasoline) rose 10.6% to 0.63 million tons in September compared to 0.57 million tons in the same month of previous year.

Petrol, diesel prices likely to go up

Similarly, high-speed diesel sales improved 7.6% to 0.67 million tons from 0.62 million tons.

However, furnace oil sales dropped 6.1% to 0.77 million tons in September from 0.82 million tons mainly due to lower demand from power producers.

"Furnace oil volumes dipped...likely due to lower furnace oil-based (power) generation as gas-based generation comes online amid availability of LNG (liquefied natural gas)," Taurus Securities added.

Pakistan State Oil (PSO) remained the market leader as its share widened to 57.57% in September from 55.34% in the same month of preceding year.

Hascol, which continued to exhibit fastest sales growth, became the second largest oil marketing company with a market share of 10.31% compared to 8.62% in September 2016.

Shell Pakistan, which was the second largest oil marketing company one year ago (September 2016) with 9.97% market share, fell to the fourth position with 5.51% share in September 2017.

For October: Petrol, diesel prices raised by Rs2 per litre

Attock Petroleum Limited stood at the third place, though it lost some market share, which stood at 7.87% in September 2017 against 8.10% in September 2016.

"Going forward, strong demand for retail fuels (motor spirit and diesel) on account of continuing growth in automobile sales, lower CNG and motor spirit price differential and development activities support our positive stance on the sector," the research house added.

Published in The Express Tribune, October 5th, 2017.

Like Business on Facebook, follow @TribuneBiz on Twitter to stay informed and join in the conversation.