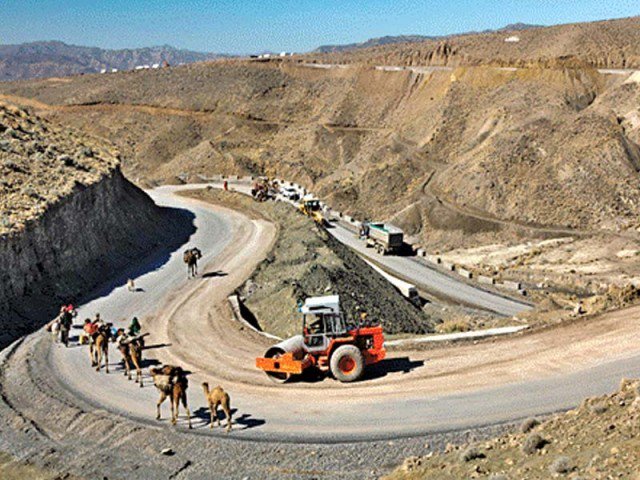 ---
PESHAWAR: The United Nations Development Programme (UNDP) has launched two projects under its Fata Transition and Recovery Programme (FTRP) to strengthen education, social-cohesion and build peace in the tribal areas.

The projects aim to improve access to quality education for the displaced persons and return areas of Khyber-Pakhtunkhwa and Fata.

According to UNDP documents, the first project has already been initiated in North Waziristan, South Waziristan, Kurram, Orakzai and Khyber Agencies of Fata and Bannu, Tank and Peshawar districts of K-P in 2016 and is likely to be completed by February next year.

Historic step: Lawmakers agree to merge FATA with K-P

The second project, funded by European Union, which focuses on supporting the returnees and their communities in North Waziristan, Kurram, Orakzai and Khyber Agencies of Fata, is also likely to complete by March next year.

For the successful implementation of these two projects, UNDP is partnering with Fata Secretariat, Government College for elementary teachers Training Institutes, Education Department, Government of Khyber-Pakhtunkhwa, United Nations Children's Fund (UNICEF) and Sarhad Rural Support Programme (SRSP).

Talking to The Express Tribune, UNDP Project Coordinator Abdul Haseeb shared that based on need assessment, UNDP through its partners carried out various types of rehabilitation work in selected schools of Fata and K-P, which includes construction of one or two additional classrooms, renovation of existing classrooms including repair work, building boundary walls, toilet blocks, sewerage drains and making water accessible.

He said that in order to create an enabling environment in the rehabilitated schools, UNDP provided furniture to 189 schools which include 7,560 pairs of benches and desks for children, 567 chairs and 378 tables for teachers, 378 cupboards for schools. The overall target for furniture distribution is 300 schools.

Govt focusing on improving health, education sectors in FATA

The project also facilitated students by providing learning material to 28,800 students including school bags, notebooks, stationery, teaching kits, charts and blackboards.

Haseeb shared that the project also organized refresher training for 480 teachers from Fata and hosting areas of K-P. The overall target is training of 1,000 teachers.

He said that around 57 government officials were trained in planning, management, supervision; improving teaching, learning, monitoring and school supervision in Fata.

Hasseb said that in order to involve local communities in school management, 448 Taleemi Islahi Jirgas (TIJs)/Parent Teachers Councils (PTCs) have been formed and trained in roles and responsibilities, school development planning, financial management and record keeping to take informed decisions to improve access to education.

He said that 1,005 youth from Fata were trained in various courses such as carpentry, tailoring and embroidery and masonry.

He shared that the basic objective of these training courses is to enhance income generation skills of the marginalised and low-income households for increased incomes and production through use of improved practices and introduction of new techniques for value addition.
COMMENTS
Comments are moderated and generally will be posted if they are on-topic and not abusive.
For more information, please see our Comments FAQ